One week from today Utah Film Center supporters will gather to celebrate our 15 years and honor visionary founders Geralyn Dreyfous, Nicole Guillemet, and Kathryn Toll.
The evening includes a cocktail reception with complimentary signature cocktails by Ogden's Own Distillery, dinner, a look back at Utah Film Center's early beginnings, live auction, opportunity drawing, and music by Gold Standard. Opportunity Drawing includes a trip to a choice of Morocco, Kenya, and the Ukraine. Below are details of these trips.
Gala and Opportunity Drawing ticket sales are now closed. Click here if you would like to make a donation to Utah Film Center in honor of our 15th Anniversary or the founders. Thank you for your support!
1. "Ms. Morocco"
Dec 27, 2017 – Jan 3, 2018 (8 days, 7 nights)
Sorry Gents, this one is for the ladies only – but send your wife or girlfriend and she will be forever grateful! Private guides and a private photographer included.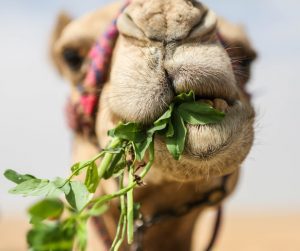 Explore Fes with private guide + Hamman and sleep in an authentic, beautiful Riad in the Old Medina
Head to the Blue City of Chefchaouen for shopping, exploring, hiking to waterfalls
Spend several days in the Sahara Desert and stay in a "Berber Gite" oasis, ride donkeys, camels, ATVs; dine on authentic Moroccan food, dance with local villagers,
Glamp in the desert for a New Year's Eve celebration you will not forget with a feast & full party!
Think adventure, henna tattoos, cooking classes, private market tours and a once in a lifetime experience with your girlfriends.
2."Kindness in Kenya"
Dates are TBD in either Mar or Nov 2018 (12 days, 11 nights)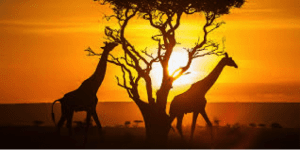 Spend Kenya -4-5 days conducting humanitarian work in Kenya focusing on Women's empowerment
Glamping on a local level
3 days Safari in Kenya
3 days Safari in the Serengeti in Tanzania
3. "Uncover Ukraine"
(8 days, 7 nights)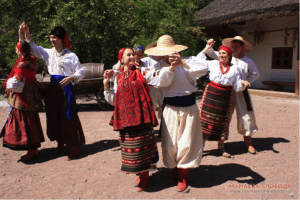 Arrive to Kyiv and get acquainted with Ukrainian cuisine, enjoying dishes and live folk music
Experience a private Cossaks festival in a beautiful ancient village near the city. You'll learn Ukrainian traditions of hospitality, folk dances and will taste a generous local cuisine.
Head to Lviv for a food & legends tour. This city is full of legends and mysteries that can be unraveled only after exploring its undergrounds, roofs and secret places.
Eat an authentic dinner at the knaipa (a secret place that can be reached only if you know a password – we'll tell you it during a tour)
Attend a Chocolate master class. Discover a magical world of coffee and chocolate and learn how to create the most delicious sweets.
Visit world known brewery and see how beer is born.
Travel to the heart of Ukrainian nature – Carpathian mountains and stay in a country house.
Learn how to cook a festive meal of varenyky.
Hike the mountains and meet locals who still live like hundreds of years ago. Meet a cheese maker and taste local products. Learn how to play the longest woodwind instrument of trembita.
Head to the hidden gem of the Western Ukraine – Ivano-Frankivsk.
Testimonial from Deanna and Dann Byck (Utah Film Center Board Member)
"My husband and I have been on several trips with Chasing Atlas, and quite frankly I am spoiled for life. Jill Murwin and her team have consistently put together extraordinary itineraries filled with adventure, intrigue and many surprises along the way. If you are looking for a highly curated custom trip – stop right here. I have never had better guides, better routes, or better local experiences than on these trips. It's a unique way of seeing and experiencing far corners of the globe and the deep recesses of local culture you never even knew existed. What amazes me most is Jill's vast knowledge of intimate details of a local cuisine, the best place to stay, or even the best route to explore on a bike. She must have spies everywhere to have this comprehensive list of the best of the best. When I walk down a back alley of some unknown market on one of her trips, it is as if I am smelling spices for the first time – tasting things I have never tasted before, seeing colors so vibrant I can't believe they are real. And most importantly, I have access to experiences and events I never would have thought possible. This is the beauty of Chasing Atlas."