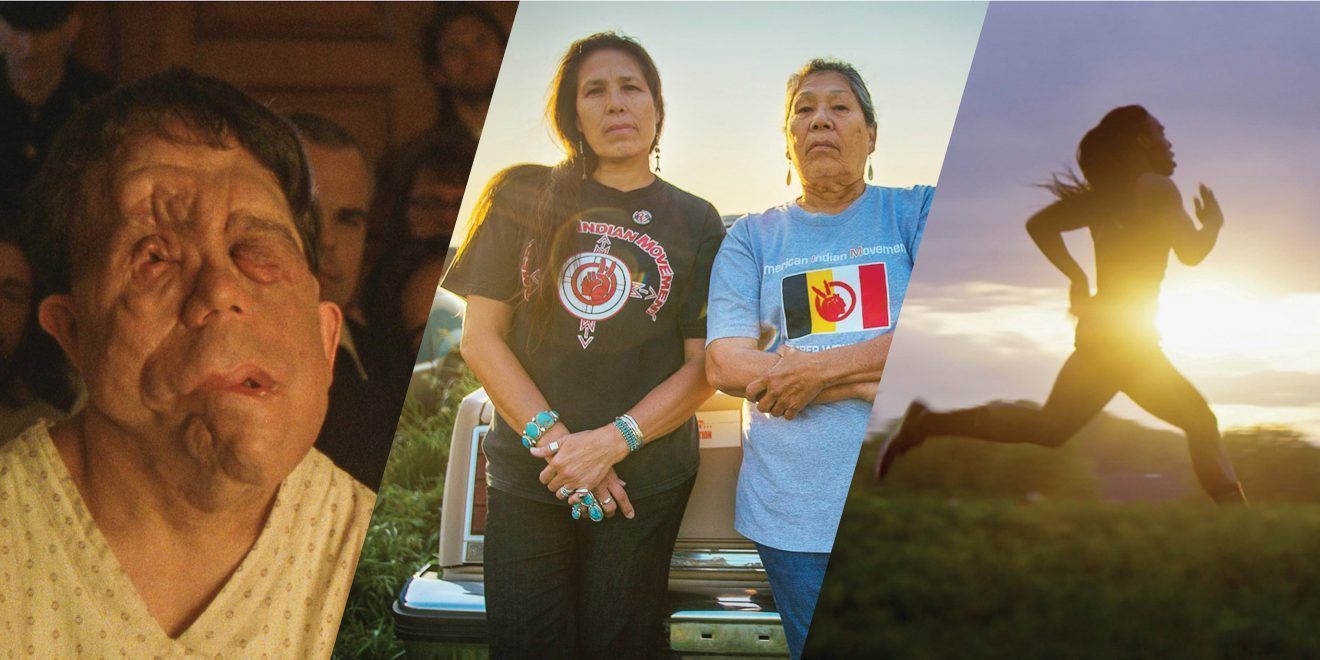 At Utah Film Center, we tend to focus on documentaries that get inside current, interesting, or complex issues and make sense of them. This month is no exception, with films on diverse and specific topics. But very rarely, we see a dramatic film that we can't stop thinking about. That is absolutely the case with Chained for Life (Nov. 13, Rose Wagner). 
Director Aaron Schimberg said he made Chained for Life because, as a filmmaker with a facial difference, he had never seen his experience accurately represented on screen. The lead actor, Adam Pearson, has an incredibly unique face due to neurofibromatosis, and joins a cast of equally unusual-looking co-stars to turn both well-meaning and cruel tropes about 'disfigured' people on their heads. The result is a film about the act of filmmaking and the act of film watching. It asks deep and unsettling questions about the nature of beauty, what an audience takes for granted when it comes to empathy on screen, and what the camera's role is in normalizing stereotypes. On the surface it's a mind-bender, and in this time of heightened awareness about diversity, representation, and empathy, it is a poignant reminder of the fascinating stories that are yet to come.
See our full film schedule here, which includes upcoming documentaries Warrior Women and our fiscally sponsored Changing the Game (both pictured above).