Voting, like all of our institutions, is shaped by those in power and changes constantly. At a time when district lines become battle lines and poll lines become acts of endurance, a thoughtful look at where we are and where we're going feels necessary.
On October 27th, Slay the Dragon reveals the high tech ways voting districts are being gerrymandered to dilute the voting power of specific communities. While this film is not set in Utah, Utahns have their own experience trying to address gerrymandering. In 2018, Utah voters approved Prop 4 that would create an independent redistricting committee. The state legislature and the bipartisan organization who supported the initiative have been in on-and-off-again negotiations since it passed.
In conjunction with this screening, Dr. Venkatasubramanian, professor at the School of Computing at the University of Utah, will give a short presentation on "tech advances and anti-democratic processes." His presentation, which is part of our Science on Screen series, will have you imagine what the future might look like if targeted efforts to assail our voting rights win.
This year it has been harder than ever to keep up with a rapidly changing world and an endless stream of news headlines. Utah Film Center remains committed to creating a platform for our community to discuss, become informed, and confront challenges to our most fundamental rights as citizens.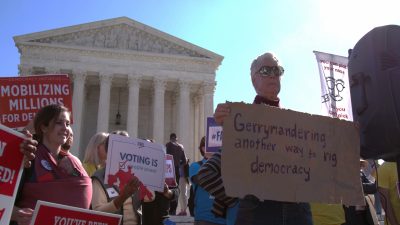 Free Live Stream
SLAY THE DRAGON
Tuesday, October 27 @ 7:00 PM
Post-film discussion with Dr. Venkatasubramanian, professor at the School of Computing at the University of Utah