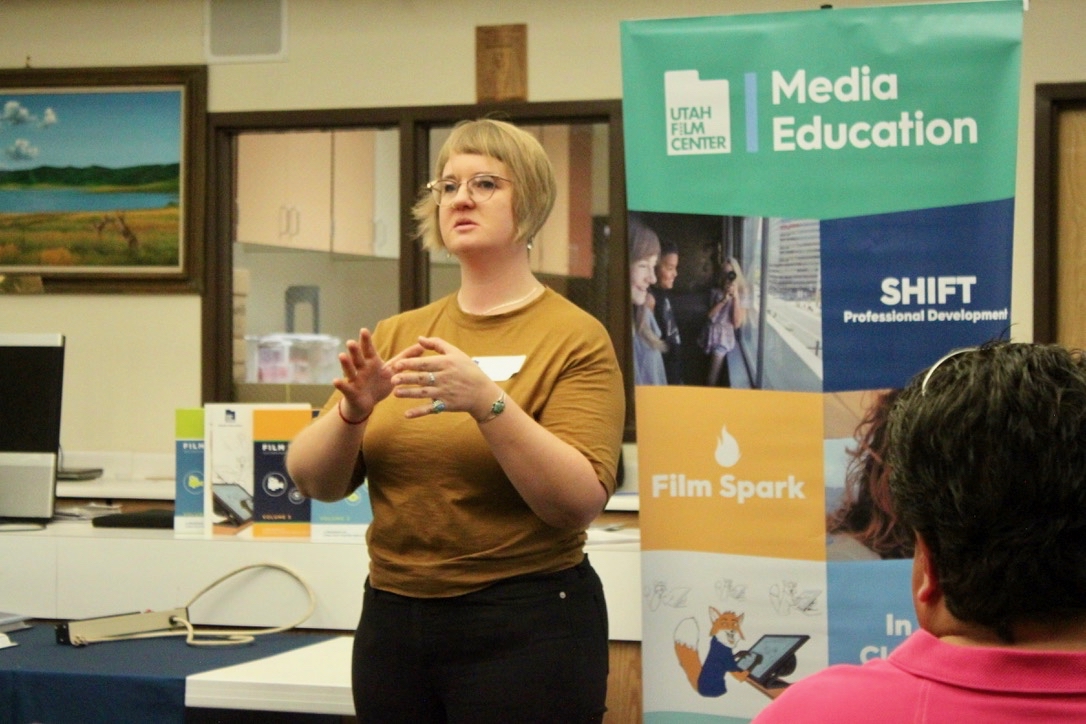 In Early October, filmmaker Karem Orrego and I packed a 4WD vehicle with 20 virtual reality Oculus Go headsets, a plethora of tripods and cameras, hiking boots, a killer Spotify playlist, and a 72-hour kit, and embarked on a week-long visit to schools across South Central Utah.
We led Moving Stories workshops, where students watched a 3D documentary about the life of a young Syrian Refugee named Sidra. Students were immersed in another culture and through VR were able to literally see through the eyes of another person. One student at Escalante High School, comparing her life to that of the girl in the Zaatari Camp, responded, "We are all human. We are not different. We all want love, safety, friendship, kindness, and a good life. It was easy at first to think she is different from me because of her language and her clothing, but she is just like me: human."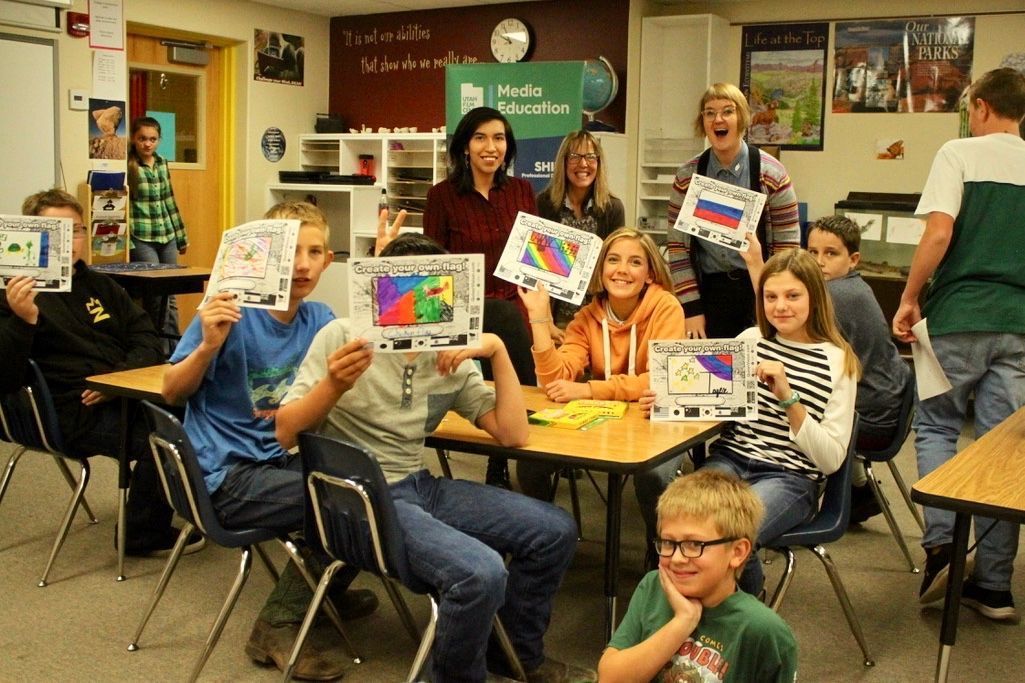 Every school we visited was welcoming and prepared to learn. Many of these schools said they are often overlooked because of their small numbers and remote locations. A teacher from Escalante High School wrote: "What I valued the most about the experience of the Utah Film Center's visit to my school was the fact that they were willing to fit in our students – that they drove so far to spend time with us. They brought our students a truly unique, unparalleled experience. They were able to bring these wonderful teenagers out of their own world into someone else's."
Perhaps one of the most poignant parts of the trip was our visit to Lake Powell School, a 3.5 hour-drive down the stunning Burr Trail Road. Principal Kay Townsend, her staff of 3, and all 15 students (total number of students K-12) were so lovely to us! During discussions about migration and place, some wonderful students shared their experiences as members of the Navajo Nation. Another educator thanked us and said that most of her students will not leave the county in their lifetime, and the exposure to new technology and other cultures via documentary film is an important and rare thing for them. Another said, "Thank you for truly acting as the Utah Film Center, not just servicing the Salt Lake area."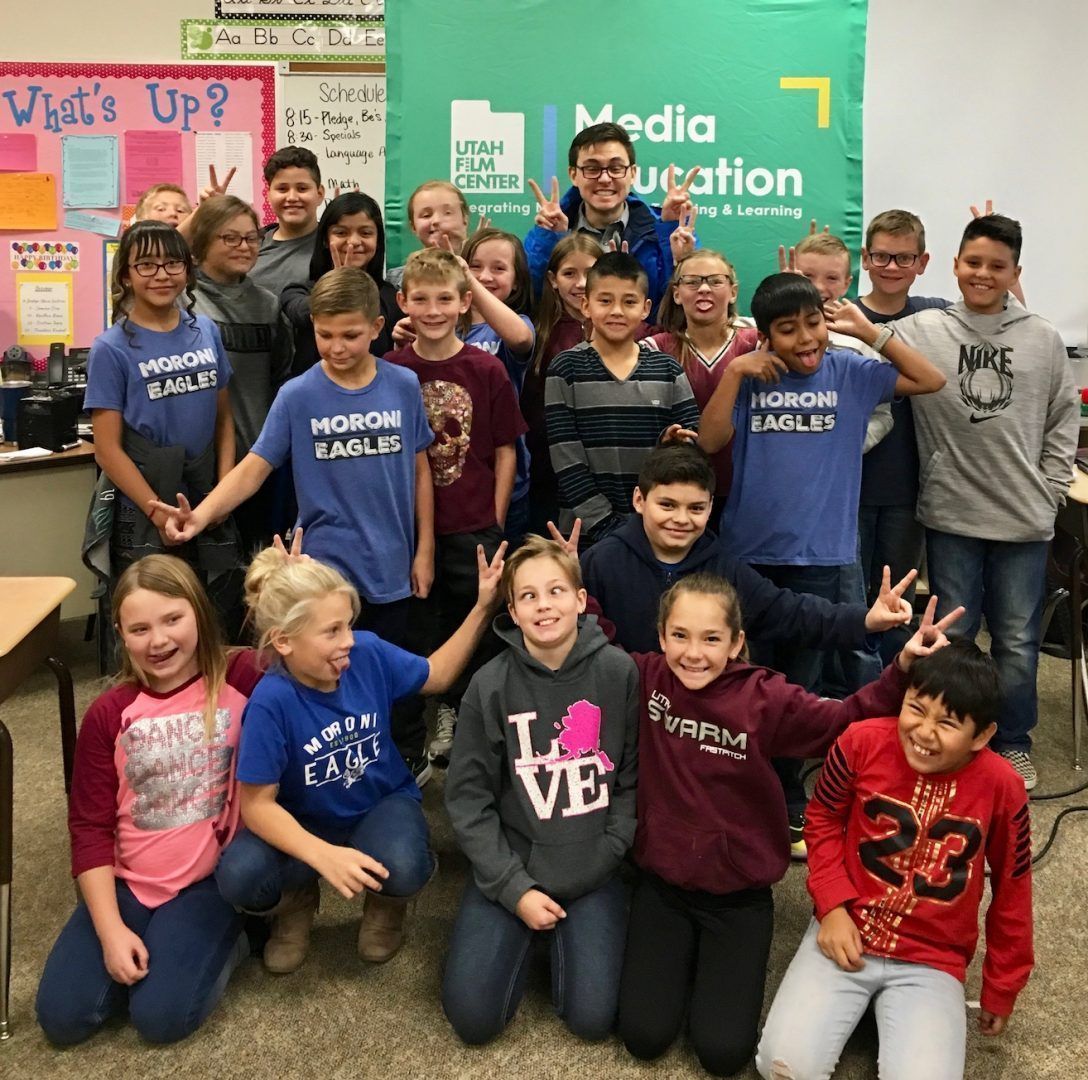 In other parts of southern Utah, we also taught Filmmaking in the Classroom workshops to teachers, and Behind the Animation workshops to students. When the tour was complete, we had provided instruction to 16 schools, and over 900 students! This tour was an incredible success for all involved; we loved every teacher and student we met, and we cannot wait to visit again. And we didn't even have to use our 72-hour kit! 
– Michelle Walker, Education Manager