This spring, Through the Lens returns to its traditional programming by featuring three contemporary documentaries that are evocative and stunning tales of the human condition. We're cinematically traveling the world so buckle your seatbelt and return all trays to their upright positions!
The journey starts by exploring the shifting sands of a Chinese tradition that historically liberated women that's undergone a contemporary patriarchal transformation and the two women fighting to reclaim it. From there, we dive into the modern American classroom to investigate the movement to improve literacy rates among our youngest readers for National Reading Month in March. Closing out the series is a meditative look at the interconnectedness of all living things through two brothers saving themselves and the birds of prey around them as they stand on the precipice of an air quality crisis in India for Earth Month. Join us for these deeply personal tales and reserve your tickets now!
Through the Lens is the flagship film program of Utah Film Center. Since launching in 2011, in partnership with KUER 90.1's RadioWest, the series has presented film screenings and in-depth post-film discussions featuring fascinating documentaries, spectacular narratives, and special film events.
Through The Lens screenings are presented in partnership with: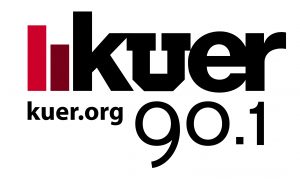 Through The Lens screenings are funded in part by:


Films that have screened as part of Through the Lens include: