Building the Future of Utah Film Center
With your help, Utah Film Center directly served nearly 30,000 Utahns in 2023, including students, teachers, artists, fellow nonprofits, and devoted film enthusiasts!
Looking ahead to the future, we're delighted to share our most ambitious project yet — a capital campaign to secure a permanent home for Utah Film Center!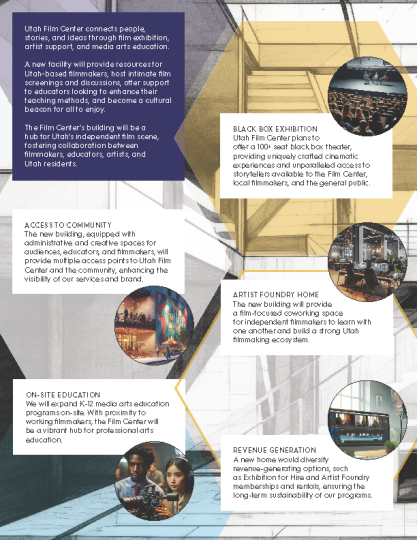 This new home will elevate community access to the fine arts, foster opportunities for growth, and enrich the lives of Utahns. Our state-of-the-art facility promises to redefine Utah's cinematic landscape, and we want you to be a part of it! The graphic at right shows a preview of our visionary approach to a new building.
Amid these transformative changes, Utah Film Center remains committed to delivering the cherished, film-focused programs that inspire and connect communities. Stay tuned as we progress in securing a permanent home for these programs to flourish.
You play a pivotal role in turning this vision into a reality and laying the foundation for the cinematic hub we envision for Utah. Please join us on this exciting journey by making a donation to our capital campaign today.
Thank you for all you do to help advance our mission of connecting people, stories, and ideas. We wish you a bright and cinematic future.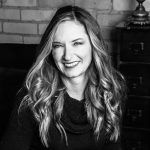 Mariah Mellus
Executive Director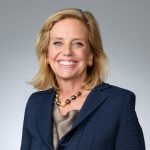 Geralyn Dreyfous
Founder & Board Chair
Connecting Communities through Powerful Film Events
Utah Film Center's film exhibition programs deliver dynamic professional film programming to Utah audiences by consciously creating safe spaces that include diverse storytellers not typically represented in mainstream film. Exhibition programs include Through The Lens, Black, Bold & Brilliant, Summer Outdoor Film Series, and Rural Utah Film Tour.
The Through The Lens (TTL) screening of Right To Read by Utah-based filmmaker, Jenny Mackenzie showcased the significant benefits TTL offers to a variety of local stakeholders, including Utah filmmakers, viewers, teachers, and more. This documentary follows Oakland NAACP activist, Kareem Weaver, who believes literacy is the most important civil right. This film highlights the challenges of improving literacy rates in the US among children, particularly, those from Black and Brown communities. This film received national press and a full house screening at the Rose Wagner. 
UTFC collaborated closely with the filmmaking team on community engagement and promotion, provided technical support to the screening, added captions for enhanced accessibility, and welcomed hundreds of audience members. Attendees included film supporters, local educators, politicians, librarians, nonprofit organization heads, and the broader public.
KUER/Radiowest's broadcast interview prior to the Right To Read film screening reached 150,000 listeners.

350+ individuals attended the screening at the Rose Wagner Performing Arts Center.

The film garnered national attention from media outlets such as CBS Mornings, The Hollywood Reporter, and The New York Times.
This gathering underscores UTFC's ability to connect audiences with culturally significant events and to connect filmmakers with their audiences. By shedding light on intricate subjects like literacy, ethnicity, and evidence-based educational practices, the event facilitated a deeper understanding of how storytelling can render complex topics accessible.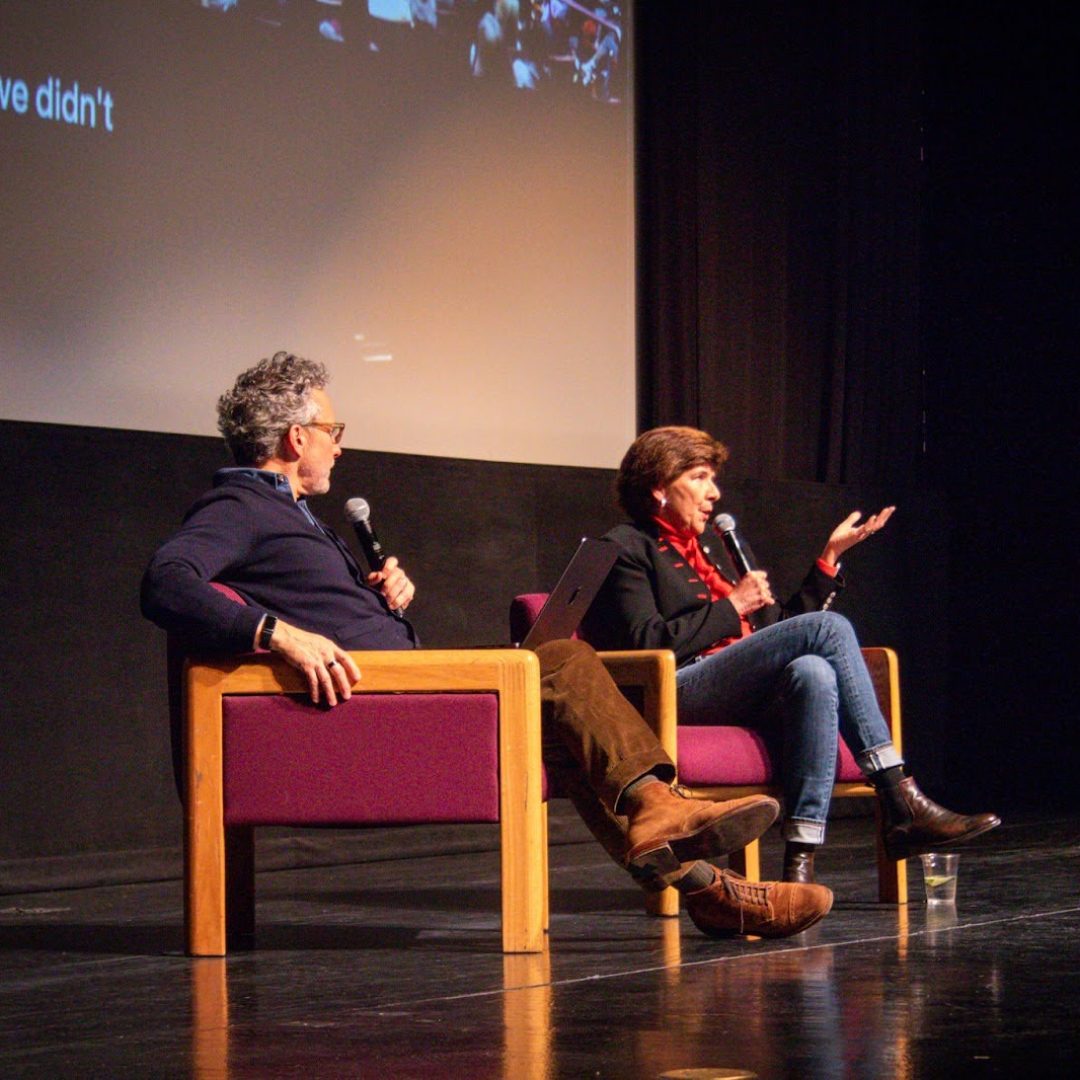 FILM EXHIBITION FAST FACTS
Celebrating Young Storytellers at Tumbleweeds Film Festival
TUMBLEWEEDS FILM FESTIVAL FOR KIDS
APRIL 21-23, 2023 | VIRIDIAN EVENT CENTER, WEST JORDAN
APRIL 23-MAY 31, 2023 | ONLINE FILMS
Our 12th annual Tumbleweeds Film Festival For Kids was held in April 2023 at the Viridian Events Center in West Jordan, a community thriving with families of varied demographics. The festival opened with a red carpet affair: its very first film competition for kids!
The film competition was a partnership with Utah Education Network to highlight and support young content creators. Students from K-8 grade were invited to submit their fiction and nonfiction short films. In its first year, the competition boasted an impressive 65 qualified submissions.
Dinohorse, written and directed by a local, 7 year-old filmmaker, swept both the "Best Film" (in the 7-10 age bracket) and "Audience Favorite" awards. This heartfelt, fictional short features a creature that is part dinosaur and part horse, who feels as if it does not "fit in" with either community. Yet, by expressing itself through dance and practicing kindness, Dinohorse finds joy in simply being itself.
The festival also featured:
Special guest presentation with

Devin Graham from the YouTube channel Devin Supertramp

4 films from Utah-based filmmakers, including shorts Gruff, Janwaar, Contours, and the feature length Aliens Abducted My Family and Now I Feel Kinda Left Out
A panel discussion with Utah-based filmmakers of Gruff and Contours
4 Industry-specialist presentations, including "Making Movie with Your Friends" with the creators of Napoleon Dynamite and capturing aerial film footage with drones by Override Films
A curated selection of short films from our Black, Bold & Brilliant programming team
7 clubhouse activities featuring community partners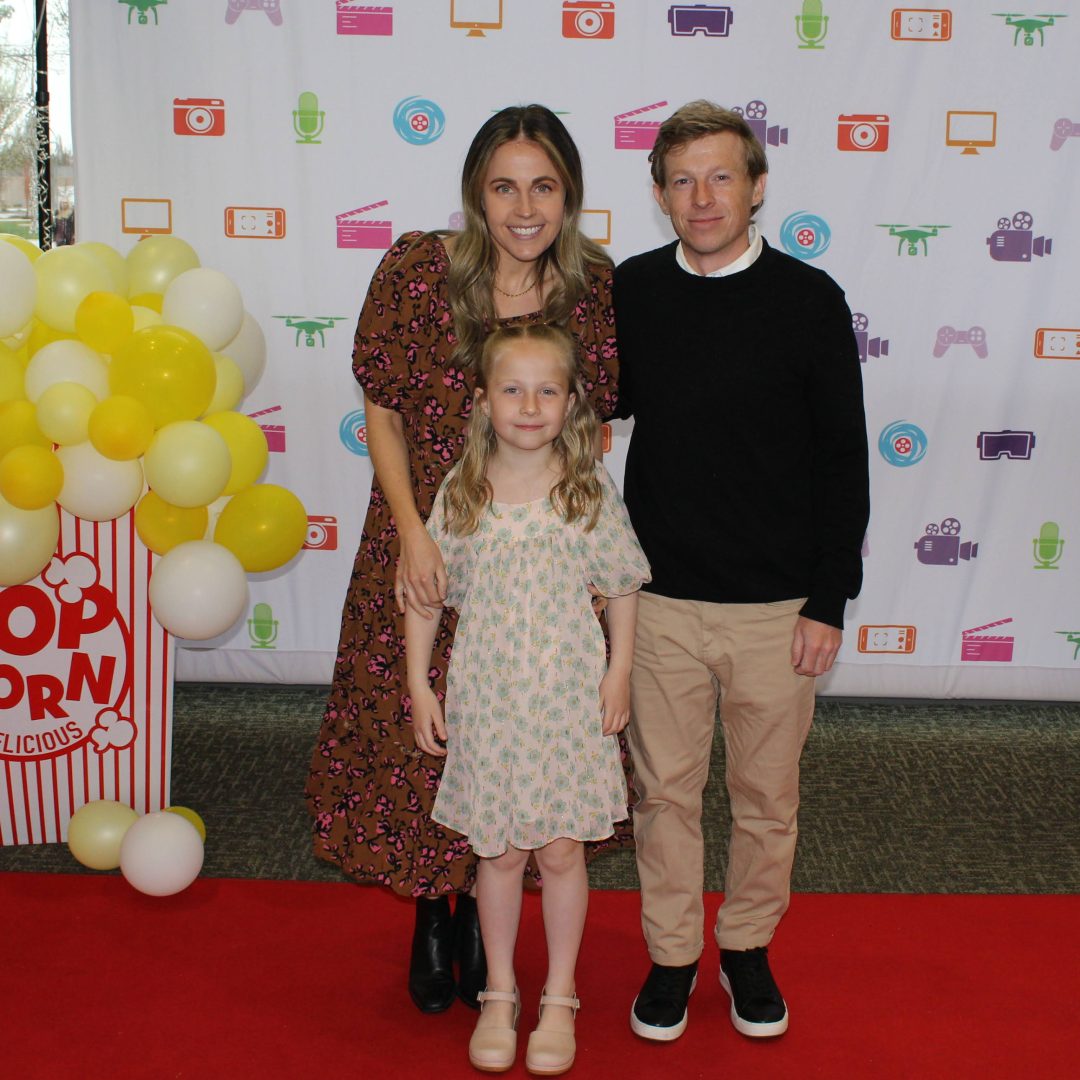 TUMBLEWEEDS FESTIVAL FAST FACTS
Supporting Independent Film Projects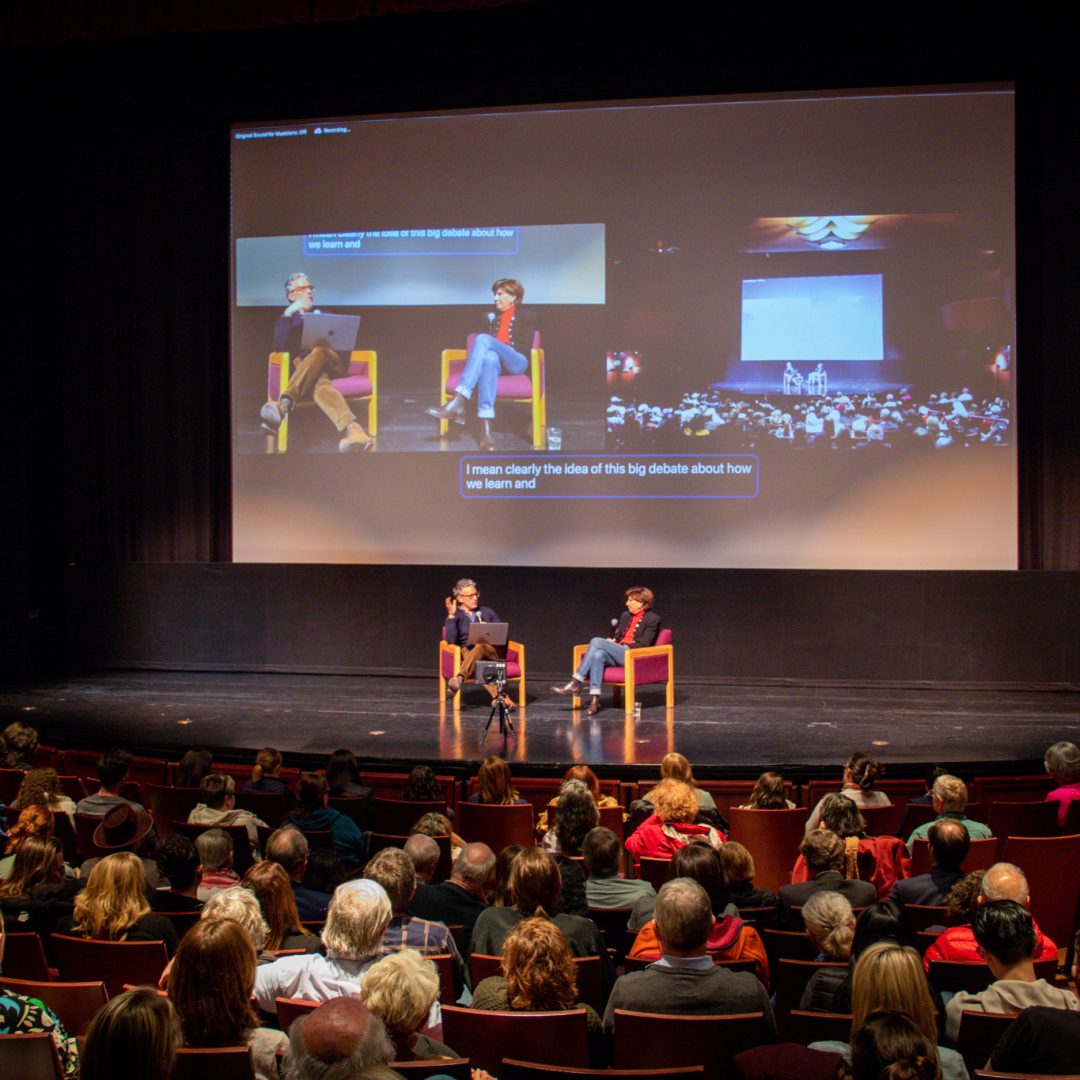 Utah Film Center's fiscal sponsorship program is an integral part of Utah's filmmaking ecosystem. Recognizing the difficulty that independent filmmakers face when trying to secure funding, it allows mission-aligned and board-approved independent filmmakers to utilize the Film Center's nonprofit 501(c)(3) status to fundraise for their projects. Supporters from around the world are able to invest in and drive a sustainable infrastructure for independent films, allowing filmmakers to realize their "uncompromised creative vision." (Arthur Jones, director of Feels Good Man)
Notable recent fiscally sponsored films:​
Plan C: Sundance Official Selection, Cleveland International Film Festival Best Film Nominee, Nashville Film Festival Best Documentary Feature Nominee, SXSW Film Festival Audience Awards Festival Favorites Nominee
Right To Read: Harlem International Film Festival Audience Award Winner, SXSW EDU Official Selection
Another Body: Sidewalk Film Festival Best Life & Liberty Film Winner, British Independent Film Awards Best Debut Director & Best Feature Documentary Nominee, Nashville Film Festival Best Documentary Feature Nominee, SXSW Film Festival Documentary Feature Special and Grand Jury Winner, Bergen International Film Festival Best Human Rights Documentary Nominee, Champs-Élysées Film Festival Prix du Jury Longs Métrages Américains Nominee & Prix du Public Longs Métrages Américains Winner, and Aegean Film Festival Audience Award Feature Documentary Winner
FISCAL SPONSORSHIP FAST FACTS
Providing Access to Media Arts in Schools
After just one visit from Emily Low Nichols, one of our Media Arts Education K-12 workshop teachers, a classroom at the Neil Armstrong STEM Academy in West Valley couldn't get enough of stop-motion storytelling. Noticing the excitement and interest among his students, fourth-grade teacher, Mr. Dave Pendleton, opened a campaign on DonorsChoose to fund a stop-motion animation studio for students to continue honing their creativity. After meeting their donation goal (and acquiring tabletop tripods and phone mounts from the Utah Film Center), Mr. Pendleton wrote the Film Center a thank you note, which triumphantly reads:
In 2023 alone, we are happy to report that Neil Armstrong Academy has booked 12 media arts education in-class workshops and that their students continue to embody the passion and potential of film-based learning and exploration.
Film created by local students in one of our Media Arts Education workshops
Supporting Utah-based Filmmakers
2023 signaled an exciting year for Utah Film Center's efforts to nurture local talent and foster the growth of Utah's independent filmmaking community.
Artist Foundry Relaunch
In September, the Film Center hired local independent filmmaker, Amanda Madden, as the Artist Foundry program manager. Amanda is tasked with relaunching workshops for Utah-based independent filmmakers. This marks a dedicated effort to expand the Foundry's services to include artistic and business workshops, community-building opportunities, co-working collaborative spaces, and exhibition platforms to connect artists with audiences.
It also signals the Film Center's dedication to supporting filmmakers at every career stage. In October, the Film Center received one of five ARPA grants from Salt Lake City. This funding will allow the Film Center to provide scholarships to SLC-based filmmakers to participate in the Business of Filmmaking workshops that will provide them with skills and resources important for taking their project from conception to exhibition.
Kids' Film Competition at Tumbleweeds Film Festival
In April, the Film Center partnered with Utah Education Network (UEN) to launch the Kids' Film Competition at the Tumbleweeds Film Festival for Kids. It featured nine short films out of 60+ submissions. The competition represents Tumbleweeds' evolution: from a yearly festival to a cultural event that encourages —through films, workshops, and presentations by industry professionals—Utah's youngest emerging storytellers to make creative content.
Notable Data point: 25% of the films submitted to the competition were by students whose teachers graduated from Utah Film Center's Teacher Professional Development in Filmmaking program
Utah-based Filmmakers at Damn These Heels Queer Film Festival
In October, the Artist Foundry presented three workshops and discussions at Damn These Heels Queer Film Festival, including: Directing Films From the Point of View of an Editor, Video Self-Portrait, and Queering the Filmmaking Process. The festival also selected several films from Utah-based filmmakers for the program: Empty Orchestra, Apayauq, A Spell for Queer Home, Hidden Pride, and Queen Bees.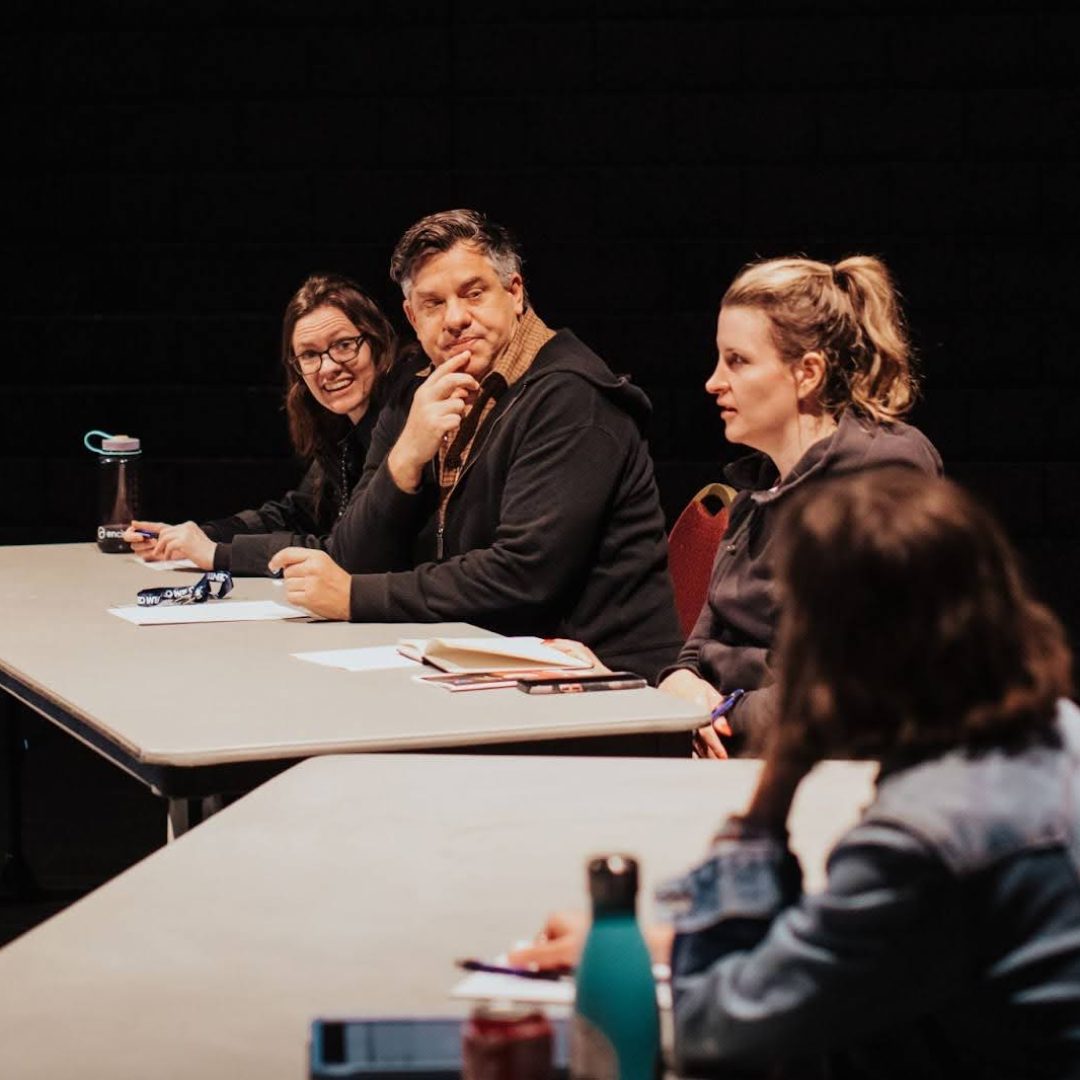 Celebrating Queer Cinema and Community at Damn These Heels
OCTOBER 12-15, 2023 | ROSE WAGNER PERFORMING ARTS CENTER IN DOWNTOWN SLC
OCTOBER 15-22 | ONLINE FILMS
In 2023, Utah Film Center's annual Damn These Heels Queer Film Festival (DTH) celebrated its milestone 20th anniversary. Over the course of four days, DTH pulled out all the stops to ensure this milestone did not go unnoticed.
The weekend buzzed with independent films celebrating queer filmmakers and stories, filmmaking workshops, important community discussions, legendary special guests, fabulous drag performances, and local exhibitors. The festival's opening night commenced with A Run for More documentary that told the story of Frankie Gonzales-Wolfe, the first openly transgender woman to run for Texas City Council. The screening was followed by a Q&A hosted by Doug Fabrizio of RadioWest, and featured Gonzales-Wolfe herself.
The weekend continued with festivities that included a special performance by legendary drag queen Miss Coco Peru, who graced the stage with her comedic storytelling and musical numbers; and drag activist Micah Barrick, who highlighted stories of queer love, resilience, and pride during a Defending Drag community discussion.
Queen Bees, directed by local, emerging filmmaker Riley Nickel, premiered at the 2023 DTH film festival. The film is a radiant documentary that follows the lives of Salt Lake City-based drag queens. Of the festival, Nickel had the following to say: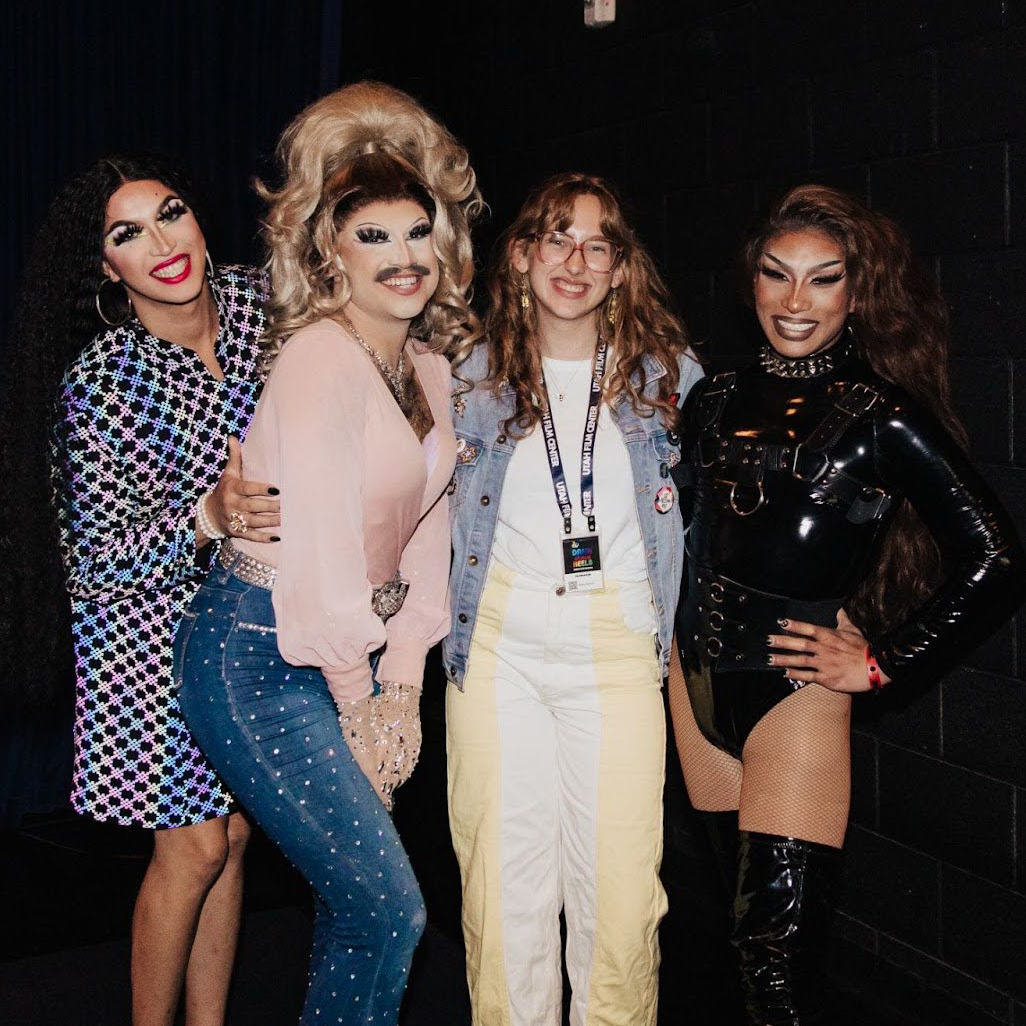 DAMN THESE HEELS FESTIVAL FAST FACTS
Providing Access to Fine Arts in our Community
Utah Film Center (UTFC) actively participates in events and partnerships with local organizations, making a greater impact in the community. Using the transformative power of film, these events serve as a catalyst for fostering dialogue and creativity, advancing our mission to connect people, stories, and ideas. Through these partnerships in the community, UTFC collectively expands the opportunity to be a more visible resource to the public.
Utah Film Center supported the Utah Arts Festival in June, offering media arts activities in the kids' Art Yard, encouraging families to engage their imagination through stop-motion storytelling. Using iPads and stop motion apps supplied by UTFC, kids and families maneuvered their dinosaur characters slightly between each frame to tell a short story. Over 550 kids were able to see their animation come to life in short videos that were then shared with their families.
This is just one example of how the Film Center partners with community stakeholders to support local organizations and offer thousands of Utahns opportunities to engage in filmmaking as a fine art.
This year, Utah Film Center supported over 14 community partners through event and festival participation with many diverse organizations, reaching well over 5,500 Utahns. Partners include:
Burning Sissy Valley
City Weekly
Ogden Pride
PBS Kids Utah
Salt Lake County's Zoo, Arts, and Parks (ZAP) Program
Salt Lake School for the Performing Arts
Tracy Aviary
Under the Umbrella Bookstore
Urban Indian Center of Salt Lake
Utah Division of Indian Affairs
Utah Film Expo
Utah Global Diplomacy
9th & 9th Street Festival
Utah Film Center also welcomed panelists and participants to many of our events and screenings from local organizations and institutions doing excellent community engaged work, including Spy Hop, The University of Utah, The Center of Economic Opportunity and Development, Utah Black Artist Collective, Project Rainbow, and more.