Edith Ewing Bouvier Beale (1895–1977), known as "Big Edie", and her daughter Edith Bouvier Beale (1917–2002), known as "Little Edie", were the aunt and the first cousin, respectively, of former US First Lady Jacqueline Kennedy Onassis. The two women lived together at the Grey Gardens estate for decades with limited funds in increasing squalor and isolation.
Throughout the fall of 1971 and into 1972, their living conditions—their house was infested by fleas, inhabited by numerous cats and raccoons, deprived of running water, and filled with garbage and decay—were exposed as the result of an article in the National Enquirer and a cover story in New York Magazine after a series of inspections (which the Beales called "raids") by the Suffolk County Health Department. With the Beale women facing eviction and the razing of their house, in the summer of 1972 Jacqueline Onassis and her sister Lee Radziwill provided the necessary funds to stabilize and repair the dilapidated house so that it would meet village codes.
Albert and David Maysles became interested in their story and received permission to film a documentary about the women, which was released in 1976 to wide critical acclaim. Their direct cinema technique left the women to tell their own stories.
---
Presented as part of our Through the Lens series, which for 2022 features a collaboration with the University of Utah's Department of Film and Media Arts to present an extended exploration of what many Film Lovers regard as the "Classic Films" in cinematic history.
Screening presented in partnership with:

---
Through The Lens series presented in partnership with: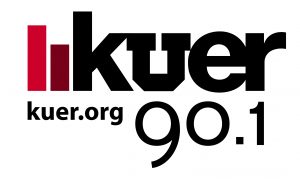 ---
Through The Lens series funded in part by: