This is an Archived page. We will announce films for the 2016 Tumbleweeds Festival Field Trips in April.

The Utah Film Center is pleased to offer Tumbleweeds Festival Field Trips. Beginning September 8th and running through September 25th, K-9th grade classes are invited to attend one of a list of movies available through the Tumbleweeds Film Festival. All films are accompanied by corresponding grade level curriculum and/or a post-screening discussion and each student will also receive a voucher for 1 free ticket to our 2015 Tumbleweeds Film Festival!
Interested in booking your group today? Please complete the form below and we'll get right back to you with the availability.
If you have any questions please email our Education Coordinator Leslie Means at lmeans[at]utahfilmcenter.org
---
Grades K-3
---
Kid Flix Mix 2015 — not rated — 45 minutes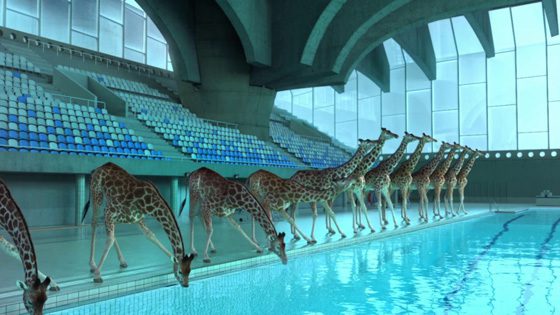 No trailer available for this film program
A collection of the best short films from 2015.
Screenings:
Salt Lake Main Library: 9/8 at 9:15am
Viridian Event Center: 9/14 at 12:45pm
Rose Wagner Performing Arts Center: 9/23 at 9:00am
---
GRADES 1 – 4
---
Chandani: Daughter of the Elephant Whisperer — not rated — 52 minutes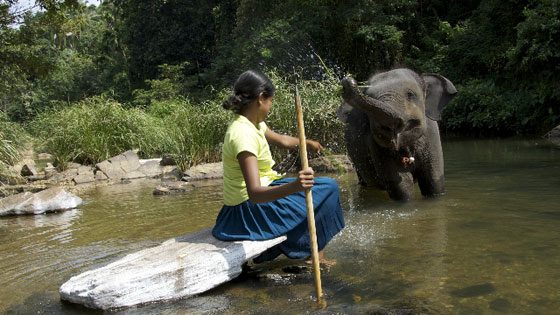 No trailer available, for more information please visit http://german-documentaries.de/films/21641
Chandani wants to follow in her father's footsteps and become a mahout. Her father does not have a son to which he could pass on the family knowledge from many generations. Against the other mahouts' will, he decides to give his daughter a chance.
Screenings:
Salt Lake Main Library: 9/10 at 11:50am
---
GRADES 2 – 5
---
Disneynature: Wings of Life — rated G — 77 minutes

From Disneynature comes "Wings of Life" – a stunning adventure full of intrigue, drama and mesmerizing beauty. Narrated by Meryl Streep, this intimate and unprecedented look at butterflies, hummingbirds, bees, bats and flowers is a celebration of life, as a third of the world's food supply depends on these incredible – and increasingly threatened – creatures.

Screenings:
Rose Wagner Performing Arts Center: 9/10 at 12:25pm
Salt Lake Main Library: 9/11 at 10:45am
Viridian Event Center: 9/15 at 12:25pm
Viridian Event Center: 9/16 at 9:30am
Rose Wagner Performing Arts Center: 9/24 at 12:25pm

---
GRADES 5 – 9
---
Fed Up — Rated PG — 92 minutes

Upending the conventional wisdom of why we gain weight and how to lose it, Fed Up unearths a dirty secret of the American food industry-far more of us get sick from what we eat than anyone has previously realized. The film uncovers why-despite media attention, the public's fascination with appearance, and government policies to combat childhood obesity-generations of American children will now live shorter lives than their parents did.

Screenings:
Salt Lake Main Library: 9/8 at 11:00am – FULL
Rose Wagner Performing Arts Center: 9/10 at 9:00am
Viridian Event Center: 9/14 at 9:30am
Viridian Event Center: 9/17 at 9:15am
Rose Wagner Performing Arts Center: 9/25 at 9:15am
On the Way to School — not rated — 77 minutes

They live in all four corners of the planet and share a thirst for knowledge. Almost instinctively they know that their well being, indeed their survival, depends on knowledge and education. From the dangerous savannahs of Kenya to the winding trails of the Atlas mountains in Morocco, from the suffocating heat of Southern India to the vast, dizzying plateaux of Patagonia, these children are all united by the same quest, the same dream. Jackson, Zahira, Samuel and Carlito are the heroes, the four pupils forced to confront and overcome countless, often dangerous obstacles – enormous distances over treacherous territory, snakes, elephants, even bandits – on their journey to the classroom.

Screenings:
Salt Lake Main Library: 9/9 at 11:20am
Viridian Event Center: 9/15 at 9:15am
Viridian Event Center: 9/16 at 12:25pm
Rose Wagner Performing Arts Center: 9/23 at 11:00am
Rose Wagner Performing Arts Center: 9/24 at 9:30am
---
GRADES 6 – 9
---
The Last Flight of Petr Ginz — not rated — 65 minutes


By 14 he had written five novels and a diary about the Nazi occupation of Prague. By 16 he had produced more than 170 drawings and paintings, edited an underground magazine in the Theresienstadt Ghetto, written numerous short stories, and had walked to the gas chamber at Auschwitz. But this is a story of celebration as well as tragedy. Told in the words of Petr then and of his sister now, and through animation of his artwork, this story is a testament to how a boy's wonder and creative expression represent the best of what makes us human.

Screenings:
Salt Lake Main Library: 9/10 at 9:30am