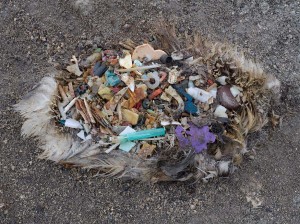 Photographer and filmmaker Chris Jordan in conversation with author Terry Tempest Williams
Acclaimed photographer, Chris Jordan has been traveling to the Midway Atoll, in the center of Pacific Ocean more than 2000 miles from the nearest continent, chronicling the albatross population and the impact of our mass consumption on their life cycle. When Rainer Marie Rilke writes, "Beauty is the beginning of terror," Jordan captures this dichotomy with heartbreaking clarity. Our lives and the lives of the magnificent albatross are one. After a film and photography presentation, author Terry Tempest Williams lead a discussion with Mr. Jordan.
Presented in partnership with the University of Utah College of Humanities.