Thursday, May 3 @ 4:35 PM + 7:10 PM | Broadway Centre Cinemas – 111 E. Broadway – Salt Lake City


Directed by Lee Hirsch
99 min | 2011 | USA
**Post-screening discussion with director Lee Hirsch moderated by Doug Fabrizio after both screenings.

Over 13 million American kids will be bullied this year, making it the most common form of violence experienced by young people in the nation. The new documentary film BULLY, directed by Sundance and Emmy-award winning filmmaker Lee Hirsch, brings human scale to this startling statistic, offering an intimate, unflinching look at how bullying has touched five kids and their families.
Tickets are limited and available on a first-come, first-served basis, and limited to 4 tickets per person. Tickets for each screening will be available at the Broadway Centre Cinemas Box Office beginning at 12 pm on May 3.
Tune into KUER 90.1 FM on Thursday, May 3 at 11:00 am to hear Doug Fabrizio interview director Lee Hirsch on RadioWest.
Presented in partnership with KUER's RadioWest.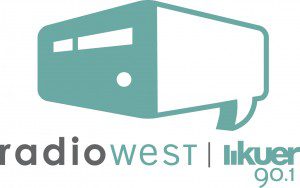 Sponsored by


Additional support for these screenings provided by