Monday, July 16August 6 @ Dusk (approx. 9pm) | The Gallivan Center – Salt Lake City
Rescheduled due to weather


Directed by Rober Wise
131 min | 1971| USA
Rated G – Note: Contains graphic scenes that may be unsuitable for young children.
In this Oscar®-nominated sci-fi classic based on the Michael Crichton novel of the same name, a satellite crashes in New Mexico, prompting a team of scientists to race against the clock to stop a deadly virus from spreading the alien illness that sprang from the probe and has already killed most of those living near the crash site.
Presented in Partnership with Series Sponsored by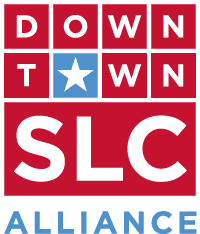 [srp srp_widget_title='Free Monday Movies at the Gallivan Center' srp_post_type='post' srp_filter_cat_option='32' srp_order_post_option ='asc' srp_thumbnail_option='yes' srp_post_date_option='no' srp_thumbnail_wdg_width='75' numeric srp_thumbnail_wdg_height='75']