The Utah Film Center and the Salt Lake Tribune present An Evening with Geralyn Dreyfous on Thursday, January 8 at 7pm at The Leonardo in downtown Salt Lake City.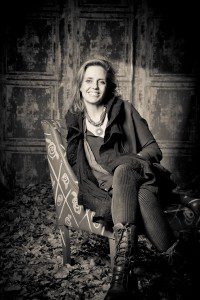 Geralyn Dreyfous, Utah Film Center cofounder and the force behind such films as The Invisible War and Born into Brothels, is associated with a remarkable 10 films at Sundance Film Festival 2015—and The Salt Lake Tribune and Utah Film Center are inviting Utahns to go behind the scenes with her.
The Tribune's Jennifer Napier-Pearce will talk with the Academy Award-winning producer about storytelling, networking, philanthropy and what drives her passion for film. Join us for this free event!
When: Thursday, January 8, 7pm
Where: The Leonardo, 209 E. 500 South, Salt Lake City
Cost: FREE
Find additional information about the event here.
Learn more about Geralyn Dreyfous here.