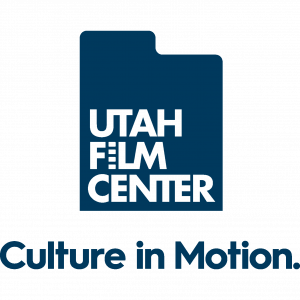 Notice anything different about us? 😊 Utah Film Center is so excited to show off our new brand identity created by our friends at STRUCK – an early birthday gift to the Film Center as we turn 15 in August!  After four months of development, our new logo, colors, and layouts will be featured in all of our upcoming print and digital materials. We believe this updated look better reflects what our organization has evolved into since our start in 2002: a provider of curated film exhibition, media educational programs, and artist support. Our goal with this rebrand was to create a look that appeared crisp, friendly, sophisticated, and connected to our beloved Utah community. A big shout out to STRUCK for their hard work in creating a look that perfectly showcases those values. We hope you love the new look just as much as we do!
In addition to our new design, we are updating our membership packages by now offering two levels, a $60 Individual membership good for you and a guest, and a $120 Family membership good for you and three guests. This change allows for members to share their perks with their whole family or a group of friends. Learn more about our membership program at www.utahfilmcenter.org/join.
Don't fret, our programming is staying the same. We have a diverse selection of films for May and in the second half of the month, we are highlighting films that provide insight into ongoing worldwide crises, with a focus on Syria and Ukraine.  Check out our full list of May screenings by clicking here.