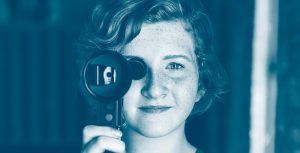 As an one of thirteen of POPS organizations, and an organization whose educational mission and advocacy is to enhance classroom teaching and learning through the digital media arts, we are the bearers of some really good news from last week:
First, our staff met with 42 Arts Leadership Academy elementary school teachers from five school districts this past week to launch the digital media arts component of their arts integration endorsement. It takes a special type of teacher to dedicate 3 hours every Wednesday night to enhancing (through five fine art forms) their teaching skills. We are thrilled to be working with them!
This past week, the Utah State Board of Education (USBE) stalled Rule 277-700 that eliminated arts education (along with health and PE) as a core part of a student's education. In other words, middle school credit requirements for arts, health, and PE are for now secured.  If you are an advocate for keeping arts as a core requirement in middle school, reach out to your school board representative (as this goes to committee) and tell them so.
Celebrating another vote in our favor — USBE unanimously voted to prioritize funding for both iSEE & POPS, promoting equitable arts and cultural education programming for all youth in schools across the state of Utah. Bravo!