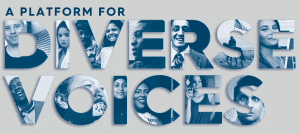 Dear supporters,
After celebrating 15 years of delivering free and curated film and education programming to Utah audiences, I am proud and emboldened to ask you, our audience and supporters for financial support for the work we do joyously day in and day out.
This year we have reached 34,416 Utah citizens in communities across our great state with our free film screenings and media arts education programs. We have also supported 40 new fiscal sponsorship films this year giving independent artists the opportunity to bring their stores to the world. We could not be more grateful nor hopeful for having 8 of our fiscal sponsored projects premiering at the 2018 Sundance Film Festival in January.
Our staff is small but mighty. We are lean but robust in our passion to bring stories and the art and craft behind them to Utah audiences. We humbly ask for your support at this year-end—a time of reflection and promise of new birth and renewal. We cannot do this work of supporting artists and community building without financial support. We ask that you give deliberately and with recklessness. The times require your vigilance and generosity of spirit.
With the deepest of bows, and advance thanks for your consideration, we thank you for your continued support.
Happy Holidays,

Geralyn White Dreyfous
Founder
Utah Film Center