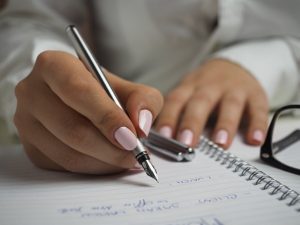 Teachers: get your students to tap into this year's legislative session in the name of the arts! The New Nation Project by the State of Utah is offering a "Telling My Utah Story" letter writing competition for all Utah students grades 9-12. Students participate by writing a letter to their elected official about an issue they want to change through the political process by influencing and educating their elected official.  Qualified entries are entered into a drawing for the chance to win a ticket to attend Hamiltonwith one of your elected officials on April 19 or April 21. Entries accepted January 18 – February 20, 2018.
Check out the contest rules and how to submit here:

And with a flip of a switch, this letter might serve as a great breeding ground for, let's say, a Public Service Announcement (PSA) short film? Click here for some of our PSA student-produced samples to inspire you. And of course, please let us know if any of your students win the contest!