Utah Film Center's annual Tumbleweeds Film Festival and Year-Round screenings are sustained through generous donations from individual, government, and corporate donors, as well as with private support from foundations and Utah Film center members. The continuous support throughout the community is the reason why over 3,000 kids, parents, students, and teachers have been able to enjoy the Tumbleweeds Film Festival year after year.
One supporter we would like to highlight and show our great appreciation for is Zions Bank.  Zions has supported the Tumbleweeds Film Festival since the very beginning of its launch 7 years ago. In addition to their support for the Festival, they became one of Utah Film Center's earliest corporate sponsors 15 years ago and have continuously played an integral role in supporting our free year-round programming, educational initiatives, and Utah Film Circuit during that time.
Utah Film Center's Founder Geralyn Dreyfous and Zions Bank president and CEO Scott Anderson share a rich history of inspiring creative economies – together and on their own. "We appreciate the quality independent films that the Utah Film Center brings to communities across the state, sparking important dialogue and offering fresh perspectives.  The children's films presented during the Tumbleweeds Film Festival inspire and entertain our people of all ages through creative storytelling," says Scott Anderson, Zions Bank president and CEO.
We're honored Zions Bank continues to support independent film as well as the storytellers and creators of tomorrow. Thanks to our friends at Zions Bank!
---
TUMBLEWEEDS FILM FESTIVAL IS MADE POSSIBLE BY THE SUPPORT OF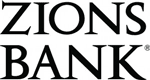 ACE Salt Lake City | Salt Lake City Arts Council | Hires Big H
Downtown SLC Presents | Woosh Productions/Desk Top History
University of Utah Youth Education