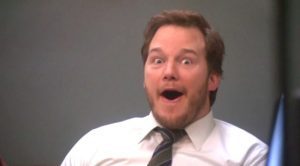 Us Utahns may be feeling giddy about the weather warming up, but that doesn't stop us from staying up to speed with our typical binge-watching needs. Let's face it, the way we consume media as we know it has changed drastically these days. We now have the ability to watch the most anticipated films and TV series immediately and maybe even while laying in bed watching the fifth consecutive episode of Parks and Recreation when we know we should be sleeping. We ALL take advantage of the benefits of streaming. Well, at least most of us do, and our staff at Utah Film Center is no exception.
As experts in curating the best and most interesting independent films to screen year-round, we want to take it a step further by suggesting our personal favorite films, series, and stand-ups available for online streaming to our film-loving community when they aren't enjoying our monthly FREE film screenings (Yes, this is our plug to encourage you to attend our upcoming May screenings 😉).
So without further ado, enjoy our Staff Streaming Selects for this May and let's talk about it. Comment below with your thoughts or join the conversation on our social media. Keep a lookout for these monthly suggestions because we have A LOT coming your way.
Wild Wild Country
"It is an in-depth exploration of the rise and fall of the Rajneesh cult and its compound in Oregon called Rajneeshpuram. This is a fascinating and gripping story about one of the strangest situations in the 1980s." –Patrick Hubley, Programming Director
WHERE TO WATCH:
---
Battle Royale
"A cult classic from Japan, that influenced The Hunger Games and led to the creation of the iconic Gogo Yubari in Kill Bill. This was the last film by Kinji Fukasaku, who directed the Japanese portion Tora! Tora! Tora! after Akira Kurosawa pulled out." –Josh Levey, Marketing Director
WHERE TO WATCH:
---
Bobby Kennedy for President
"The latest documentary by Dawn Porter (Trapped) is a comprehensive dive into Bobby's legacy, which lives on today. The series looks back on a period of history that is incredibly relevant to our current political climate." –Carly Nelson, Programming Operations Manager
WHERE TO WATCH:
---
The Ritual
"An interesting and fun horror movie with an awesomely evil devil creature." –Jeff Horne, Systems Coordinator
WHERE TO WATCH:
---
Westworld
"If you haven't heard of Westworld yet, well then, you must be living under a rock. Season 2 just recently began, but I included the trailer to Season 1 in case you're not quite up to speed with it yet. This series is fascinating in that it offers a unique futuristic, sci-fi storyline and is very character driven despite its main protagonists being robots. Plus, some of the series is filmed in Utah and I can never get enough of our beautiful red rock landscapes." –Melissa Kinney, Marketing Coordinator
WHERE TO WATCH:
---
Patton Oswalt: Annihilation
"Patton Oswalt's standup specials are always hilarious. But this one is also heartbreaking, as he discusses the death of his wife and the ways he and their young daughter went on living afterward. He makes it through without crying, but you won't." –Leslie Means, Education Coordinator
WHERE TO WATCH:
---
Poh & Co
"Australian accents (the way they pronounce shallots? 😍), novice gardening, cute dogs, and recipes you can actually make at home. What more do you want?" –Penny Frates, Operations Director
WHERE TO WATCH: