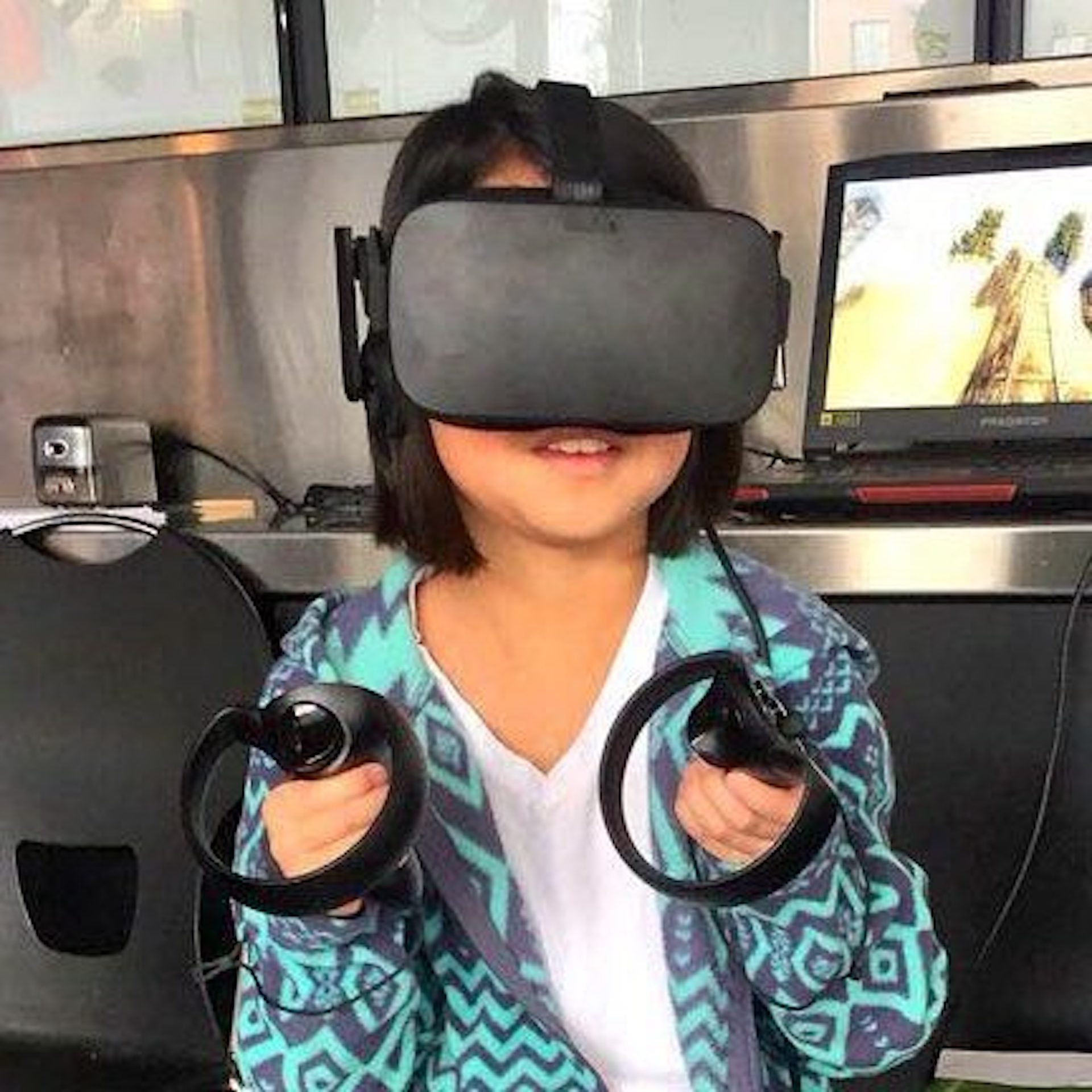 Pay attention because we have some jargony acronyms coming your way: AR (Augmented Reality) and VR (Virtual Reality). You've probably already seen it. Folks wearing goggles, mouths gaping, heads swiveling, grabbing for objects only they can see. And although these people might look like a character straight out of Fear and Loathing in Las Vegas, this immersive technology is finding its way into all sorts of educational realms.
This year as part of our In Your Classroom series, we are bringing VR and AR to you and your students free of charge. The class is called Moving Stories and as the name implies we are interested in exploring how this technology can be used in a storytelling capacity. Carol Dalrymple, VR filmmaker and long-time documentarian with KUED, is spearheading the class. The in-class presentations start in October 2018.
---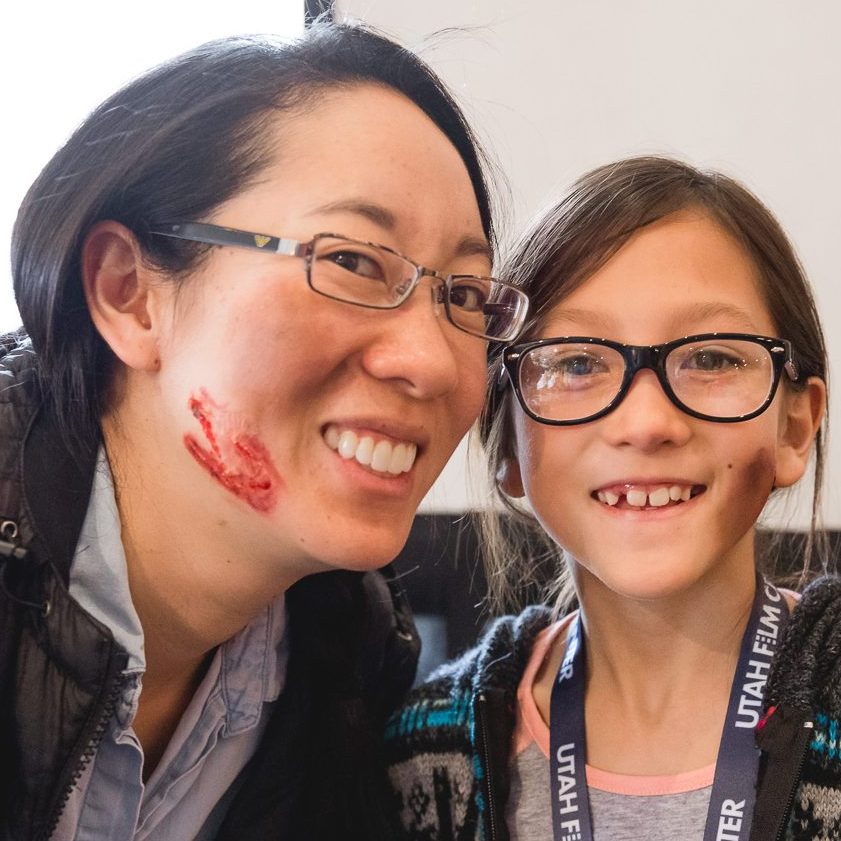 An alumnus among us: Haas Pectol. Haas is a 4th Grade teacher at Rowland Hall in SLC and, after a careful examination of our records, we have determined that Haas shall receive the award for the Most Prolific Participant of Utah Film Center's Media Education programs.
We sat down with Haas and asked her a few questions about her involvement over the years with the Utah Film Center (aka UTFC).
1) UTFC: How long have you been a teacher, and where do you teach now?
HP: This school year, I will be starting my 13th year of teaching. I am currently teaching 4th grade at Rowland Hall.
2) UTFC: What value do you find in teaching film appreciation and media literacy to elementary students?
HP: I teach film because I love film! Film is a powerful tool. I love how it can teach a concept so effectively. Film is accessible by all, and opens a window into people, places, and situations—as well as messages—that the viewer may never encounter in everyday life. Kids are surrounded by so much media that I place high value on film literacy. Today's children need to recognize, understand, and appreciate what role media plays in their life and society.
One of the best ways I've found to do so is to place my students behind the camera! This way they get firsthand experience of how much work goes into a project and how film can give them a voice. By creating, they also become more savvy consumers. My hope is that they learn to appreciate the blood, sweat, and tears that go into a project. There's such power in gaining the awareness to consider other voices and perspectives, even those you don't like or agree with, and to get curious about the world at large. I can think of no more vivid medium for this kind of exploration than film!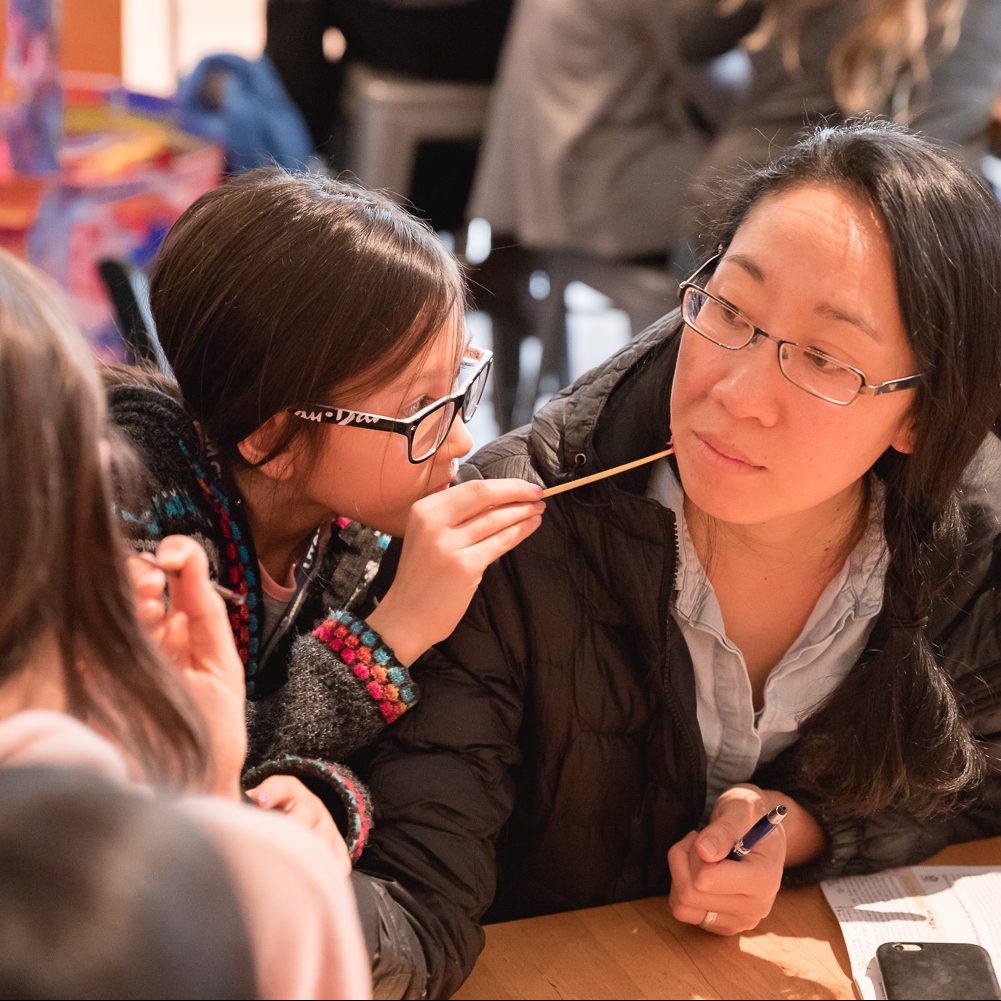 3) UTFC: You've taken Utah Film Center resources and made them your own – what's been your favorite UTFC-inspired class project?
HP: (Your) stop-motion class inspired me several years ago to have my students recreate their most embarrassing or most memorable moment as a stop-motion personal narrative. This helps students learn to laugh at and/or celebrate themselves, and it allows me to integrate the step-by-step writing process into my curriculum while teaching the elements of stop motion film. I also love using the nine-sentence story at the beginning of the year to kick off writing and review the basic elements of a story.
4) UTFC: What are your 3 favorite movies?
HP: Hunt for the Wilderpeople, Salmon Fishing in the Yemen, Fast and the Furious (yes, all 8 of them)
5) UTFC: Anything else?
HP: It's such an honor to be featured in the newsletter. I am so grateful for the workshops, resources, and programs that UTFC offers the community—including to educators and parents like myself. UTFC's curriculum and its resources provide just the right vehicle for high student engagement. I love integrating it into my classroom and value how it gives my students the opportunity to demonstrate their learning through a variety of media and channels.
---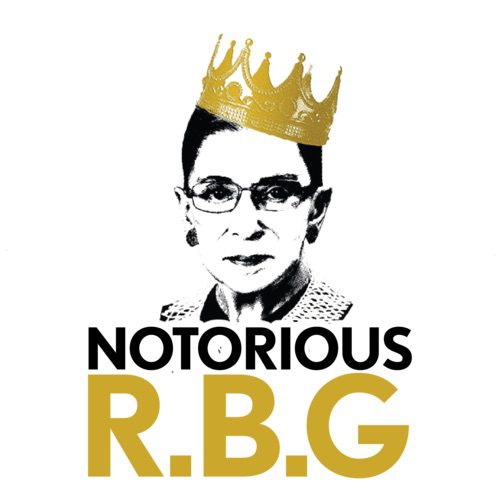 While your grandma is playing bridge at the senior center, Ruth Bader Ginsburg is busy becoming a pop culture icon, inspiring young women everywhere, and holding down a very important job on the US Supreme Court. The Notorious R.B.G. is the most gangsta grandma we know, and happens to be the star of a very important new documentary. R.B.G. is available now on Amazon and iTunes and well worth the nominal rental fee. UTFC recently approved the film to be part of our Film Spark Vol.3 curriculum so you know it passed muster and has some serious educational value.
---
What's made of metal and plastic, has three legs, and smells like a tripod?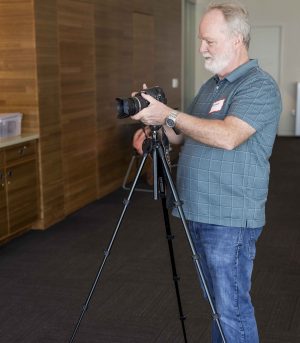 If you guessed tripod, give yourself a pat on the back. If you have another answer, we'd love to hear it. Submit your answers through our Myspace page.
In our SHIFT classes we talk a lot about the need to shoot on tripods when making films in the classroom. Aside from all of the obvious reasons (stable, level, you're not making The Blair Witch Project), using a tripod helps to slow down the filmmaking process, thinking about each shot style before you hit the big red record button.
Spend a bit of money (around two Benjamins) and you won't regret it. Cameras become obsolete (thanks Apple!), but your tripod will never let you down, change its port, or get rid of the headphone jack. Invest in a good set of sticks and you'll use it for many years. We like the Manfrotto Befree Video Tripod, available from BH Photo.
---

Heartbreaking Works of Staggering Genius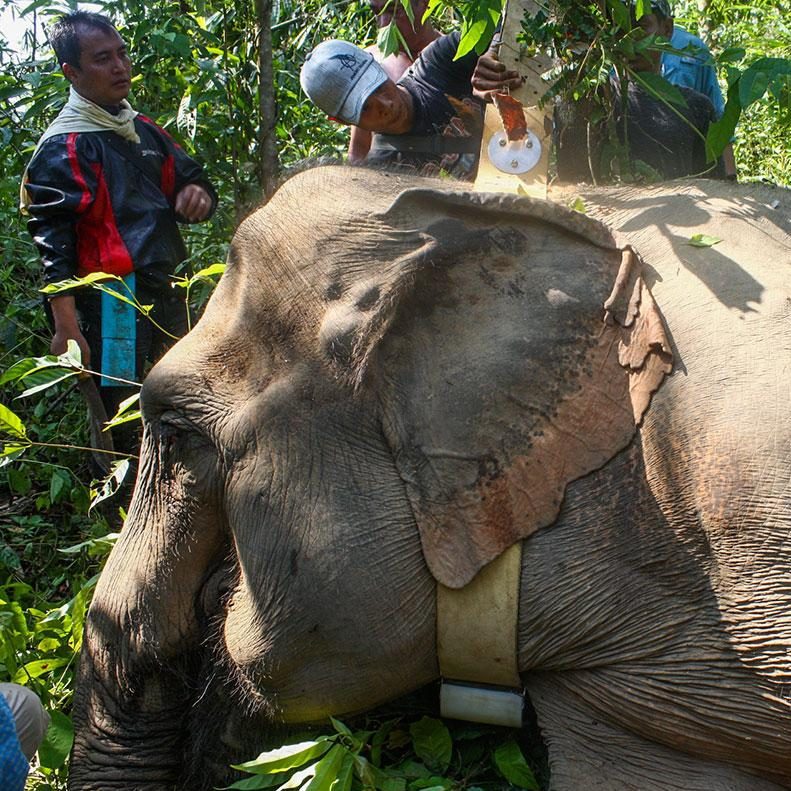 Danny Schmidt, Utah Film Center's Education Producer, turns on his camera for the cause! Danny goes deep into the jungle with Movement Ecologist John McElroy who is outfitting elephants in Myanmar (previously Burma) with GPS collars to figure out a story that will inform future conservation students and save these threatened Asian treasures. If you're not already crying for Myanmar, here is another sad and complicated, but beautifully shot tale about humans, about elephants, and about the fierce necessity to stay optimistic and do the hard work to find balance.
---
We have lots planned for 2018/2019 and we would love to see you in one of our SHIFT workshops; apply to receive our Film Spark STEM Documentary Series for your school; or book an in-classroom presentation with one of our professional animators or VR storytellers.
FYI: Our professional development and student programs are free of cost for teachers, fully grant funded, aligned with Utah Core, and a place to gain USBE or Relicensure PD credit, or work towards your Educational Technology endorsement.
Click the button below to view our 2018-19 program offerings. Please also feel free to email our Education Director Suzi Montgomery at smontgomery@utahfilmcenter.org for any questions or registration information.
Mark your calendar for these two upcoming teacher professional development programs to attend:
*Workshops are fully funded and USBE professional development relicensure credit is available to qualifying participants.