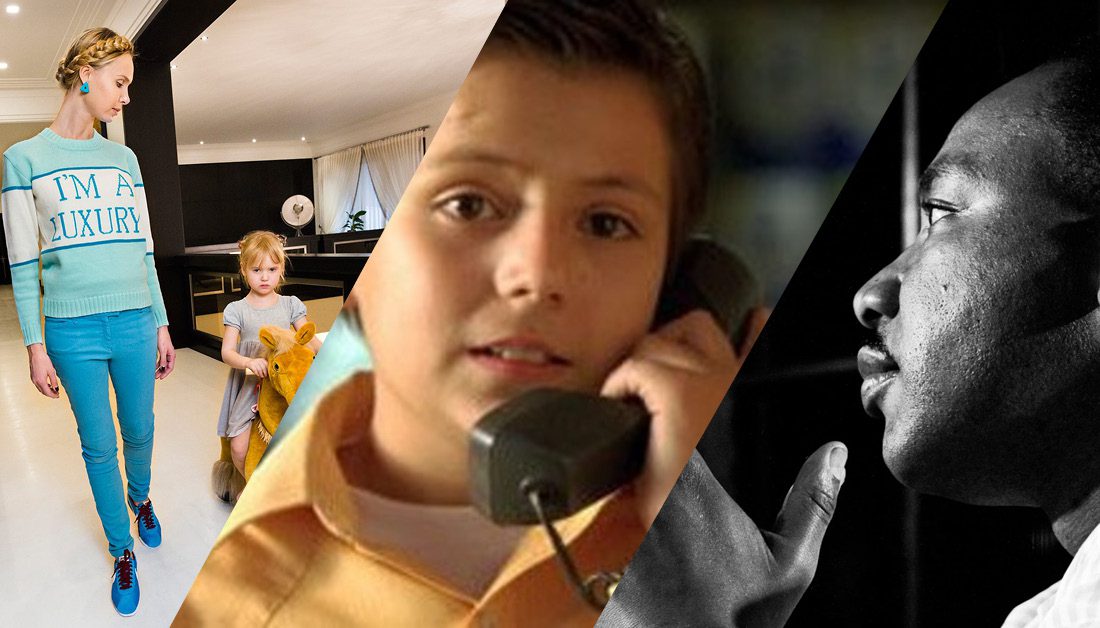 Every film has to come from somewhere, but some creators include more of their personal voice, culture, and history into their stories than others. It's a bold choice, which can sometimes take a good topic and elevate it to the unforgettable.
Lauren Greenfield's Generation Wealth (September 4 at The City Library) is a scathing critique of money and drive in society. The film is made all the more effective when she turns the camera on herself to document the toll of being a successful photographer has taken on her family and relationships.
La Misma Luna (September 12 at the UMFA) gives an empathetic, human face to the politics of border, immigration, and documentation issues. We'll get a chance to ask screenwriter Ligiah Villalobos about how she brought a story from the margins to the mainstream and what's next, ten years later.
The Insufferable Groo (September 19 at the Rose Wagner) follows prolific local filmmaker Stephen Groo and shows what happens if you have the drive to direct but fall short on the planning, vision, and social skills to find success. Is it a cautionary tale, or a celebration of those who push to achieve their dreams?
At the Utah Film Center, we aim to support and share the visions of outstanding creators. Thank you for coming along on the journey.

Our year-round film screenings are free and open to the public. No ticket or RSVP is required. Click here for information about our screening policies. Priority early seating for members is 6:20–6:40 pm. General public seating starting at 6:40 pm.