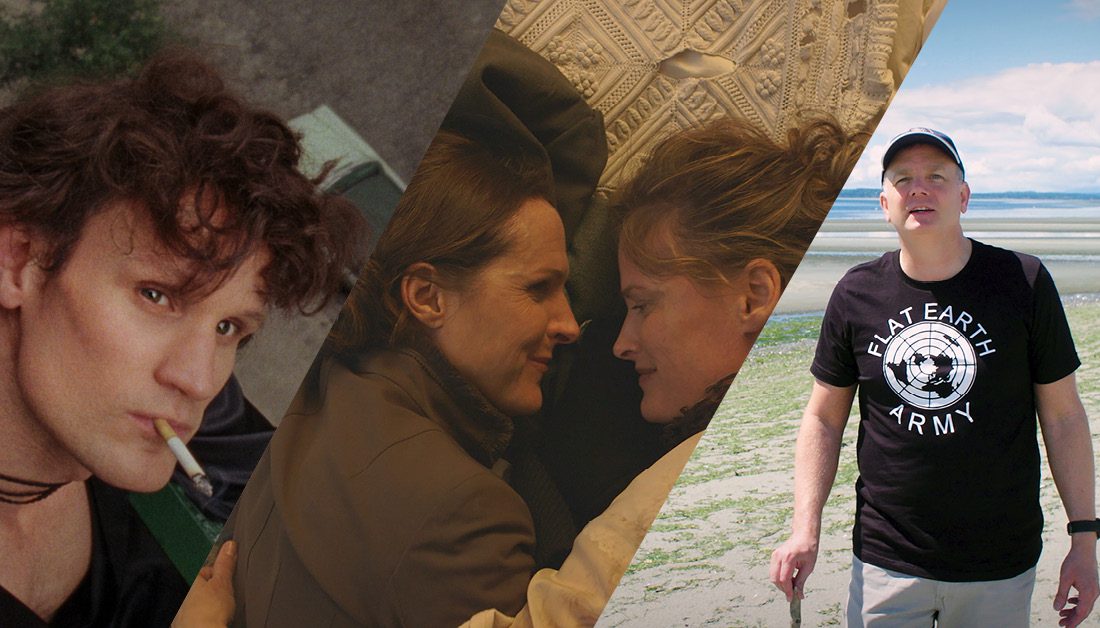 There's so much power in the stories of individuals. This month, our films profile significant people from a gamut of backgrounds: style icons, classic literary giants, and politicians to YouTube personalities and entrepreneurial refugees. In all of these stories, the filmmakers made complex artistic decisions to tell their subjects' stories in a remarkable way.
In Run Like the Devil (October 9 at The City Library), documentarians cover an unexpectedly tight senate race between incumbent Ted Cruz and political newcomer Beto O'Rourke. That the filmmakers released their film before the election ran its course makes for a bold and temporary moment of tension in their story.
Wild Nights with Emily and Mapplethorpe (October 15 & 16 at the Rose Wagner respectively) are parallel stories, offering different answers to an intriguing question: How do you tell the story of someone who left very little source material behind? Directors Madeleine Olnek and Ondi Timoner delve into worlds of personal speculative fiction as their subjects, Emily Dickinson and Robert Mapplethorpe, are known for their work, but their personal lives are closed books.
In contrast, lesser-known contemporary voices find their stage in Soufra and Behind the Curve (October 11 & 23 at The City Library respectively). Inspiring people overcome intergenerational disenfranchisement in a refugee camp in Soufra, and the stars of Behind the Curve are staunchly independent content creators who build their community, facts be damned.
We hope you find their stories as edifying as we do.
Our year-round film screenings are free and open to the public. No ticket or RSVP is required. Click here for information about our screening policies. Priority early seating for members is 6:20–6:40 pm. General public seating starting at 6:40 pm.