Since his first film Helvetica in 2007, director Gary Hustwit has been a filmmaker that many of us at Utah Film Center have admired and waited for his next project with anticipation. While we have screened many of his films as part of our free film screening series, he is a director that we have been trying to bring to Salt Lake City, but have not been able to until now.
Gary is touring the world with his newest project, Rams, and we are excited to be hosting the Utah premiere with Gary in attendance as part of our Through the Lens series with KUER and RadioWest on November 7, 2018 at the Rose Wagner Performing Arts Center in downtown Salt Lake City.
While most of the stops on his tour are $20 a ticket, we are proud to offer the Salt Lake City stop for free thanks to underwriting from our sponsors Zions Bank, Salt Lake County Zoo, Arts & Parks, and the George S. and Dolores Doré Eccles Foundation.
If you are not familiar with Gary's previous films, or would like to re-watch them prior to seeing Rams, below are trailers and links to his design-trilogy (Helvetica, Objectified, & Urbanized), along with Workplace, a film he created for R/GA.
[This post contains affiliate links and we may receive commissions for the purchases through these links at no extra cost to you.]
Helvetica (2007)
A feature-length documentary about typography, graphic design and global visual culture. It looks at the proliferation of one typeface as part of a larger conversation about the way type affects our lives.
WHERE TO WATCH:
---
Objectified (2009)
A look at our complex relationship with manufactured objects and, by extension, the people who design them. What can we learn about who we are, and who we want to be, from the objects with which we surround ourselves?
WHERE TO WATCH:
---
Urbanized (2011)
A documentary about the design of cities, which looks at the issues and strategies behind urban design and features some of the world's foremost architects, planners, policymakers, builders, and thinkers.
WHERE TO WATCH:
---
Workplace (2016)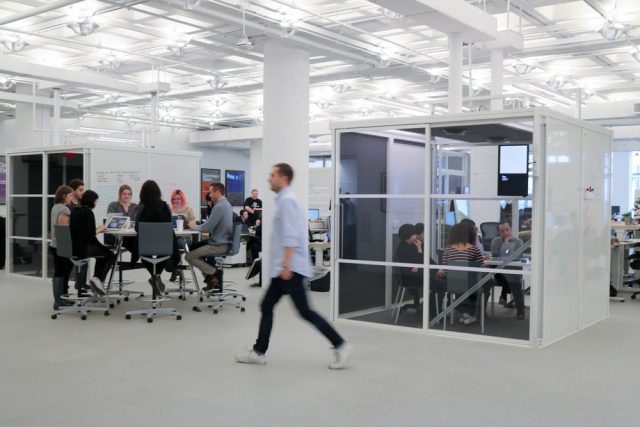 A project for the 2016 Venice Architecture Biennale about the past, present, and future of the office. It looks at the thinking, innovation, and experimentation involved in creating the next evolution of what the office could be.
WHERE TO WATCH:
---
Rams (2018)
For over fifty years, Rams has left an indelible mark on the field of product design with his iconic work at Braun and Vitsoe, and his influence on Apple. So at 86 years old, why does he now regret being a designer?
WHERE TO WATCH: