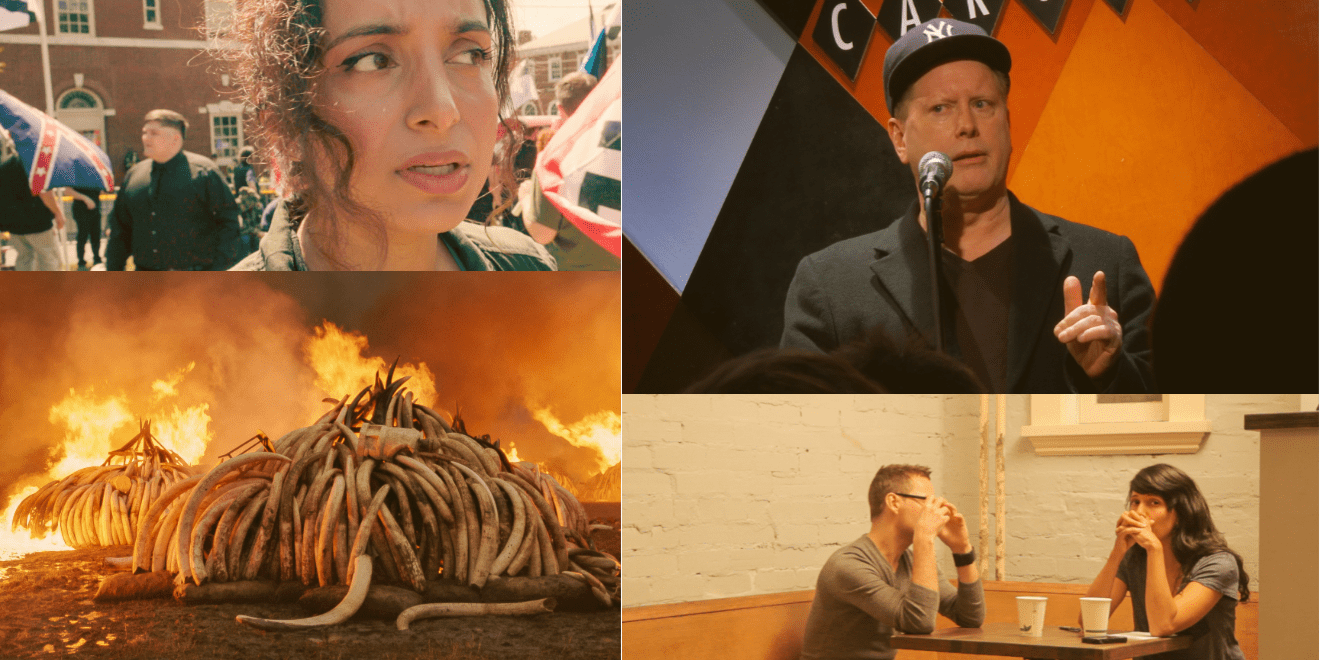 BIG ISSUES ON THE BIG SCREEN
Big news stories get plenty of coverage. What they less often get is the space to be multifaceted, to introduce compelling personal examples, the space to be nuanced. Feature films provide a space to get in-depth and consider the complexities of these stories, to see how they develop, where they come from, and where they're going. At The City Library this month we're glad to showcase a number of films that take time on big issues.
In Unsettled, we're introduced to asylum seekers with queer identities whose stories complicate the simplified notions about who is seeking refuge within our borders. Anthropocene: The Human Epoch takes what we know about our species' impact on the world and visualizes it in awe-inspiring, irrefutable images. In the wake of #MeToo revelations, A Better Man takes a complex look at the role of men after they engage in abusive behavior. As white supremacist groups visibly grow in American society, a Muslim filmmaker confronts their hatred and stereotyping using herself as an example in White Right: Meeting the Enemy. Finally, Joshua: Teenager vs. Superpower provides context, backstory, and depth to the ongoing protests against mainland China in Hong Kong.
At the Rose Wagner, we're showcasing personal stories that carry big revelations. In However Long, a local group of women with metastatic breast cancer imparts deep revelations about the meaning found at the end of life. And in Cracked Up, our Through the Lens feature this month, one comedian's brave and soul-bearing story becomes a touchstone for understanding the long shadow of childhood trauma. Thank you for joining us in learning from them.