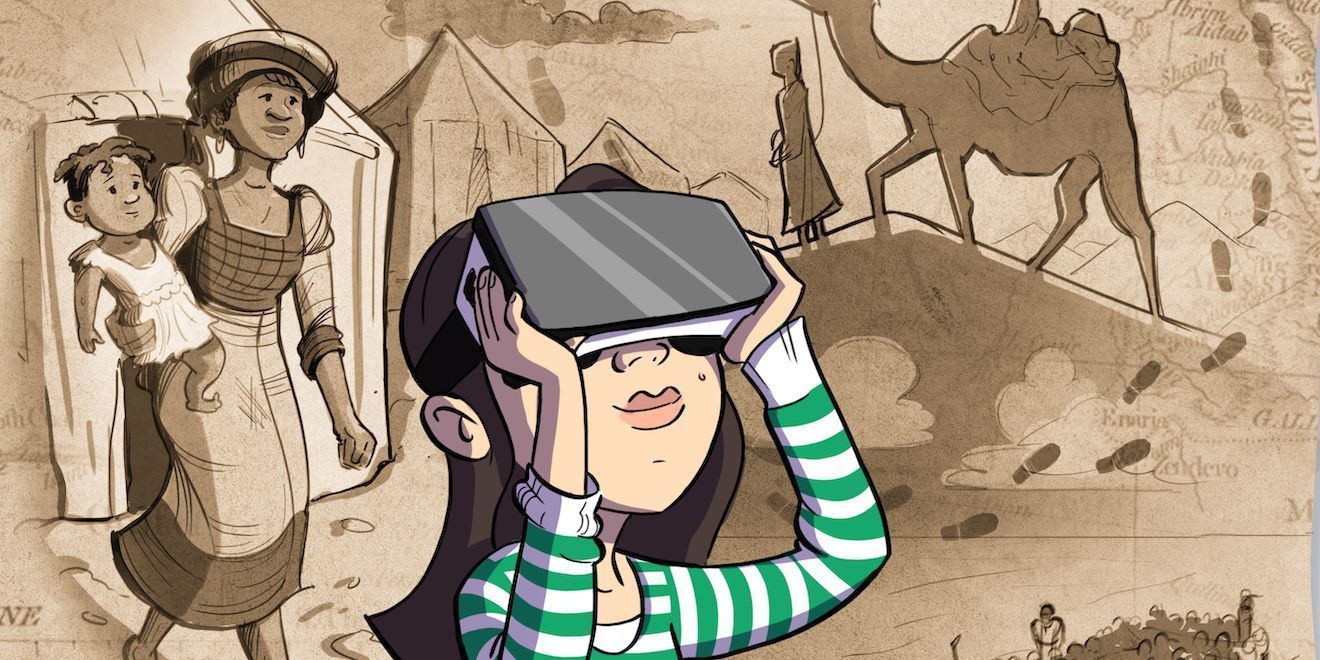 As technology evolves, film and storytelling are becoming more immersive through the use of Virtual Reality (VR).
The intimacy of VR transports audiences into the experience. It differs from traditional film watching, inviting audiences to explore and feel a story, rather than simply follow. For this reason, this medium is often referred to as an "empathy engine." Through subtle environmental cues, VR can inform the viewer about social interaction, societies, culture, and even history while still being entertaining.
WHERE CAN YOU EXPERIENCE VR WITH UTAH FILM CENTER?
In Classrooms: Moving Stories
Year-Round
Our education team brings VR to Utah classrooms to transport students to other cultures and show how this technology can be used to create impactful stories.
Illuminate Light and Technology Festival
November 8-9
Visually stunning light-based virtual reality (VR) experiences.
Tumbleweeds Film Festival for Kids
March 6-8, 2020 at Library Square
Experience creative and engaging uses of VR during a weekend celebrating stories for kids of all ages.
Damn These Heels LGBTQ Film Festival
July 10-12, 2020 at Rose Wagner
Immersive stories that connect audiences with LGBTQ culture, ideas, struggles, and triumphs.