While our programming staff researches platforms to stream movies and host interactive post-film discussions during our public event hiatus, below are a selection of films to add to your watchlist in celebration of Women's History Month.
This post contains affiliate links and we may receive commissions for the purchases through these links at no extra cost to you.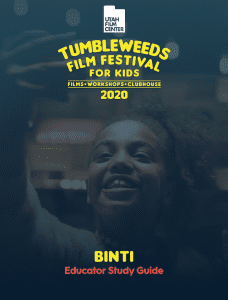 BINTI
Twelve-year-old Binti dreams of becoming a famous vlogger. But when the police try to deport her and her dad, they are forced to flee.
Winner: Best Film–2019 CineKids; Official Selection: 2020 Sundance Film Festival
RENT OR PURCHASE:
APPLEYOUTUBEGOOGLE PLAY
---
BOMBSHELL: The Hedy Lamarr Story
Screened to a full theatre in 2018, this documentary delves into the life of Hollywood icon Hedy Lamarr who was mislabeled as "just another pretty face." Lamarr's true legacy is that of a technological trailblazer who patented frequency-hopping spread spectrum, which is used today for WiFi and Bluetooth.
Winner: Best of Fest–2017 Nantucket Film Festival; Official Selection: 2017 Tribeca Film Festival
STREAM WITH SUBSCRIPTION:
NETFLIXPBS Passport
RENT OR PURCHASE:
AMAZONAPPLEYOUTUBEGOOGLE PLAY
---
WOMEN MAKE MOVIES:
Women's History Month Virtual Film Festival 2020
This online festival began to commemorate International Women's Day and Women's History Month. Throughout March, you will have free access to select films by women filmmakers from around the globe. Current featured titles include #Female Pleasure and Primas, both of which we have recently played. New films will be added each week.
STREAM FOR FREE:
WOMEN MAKE MOVIES
---