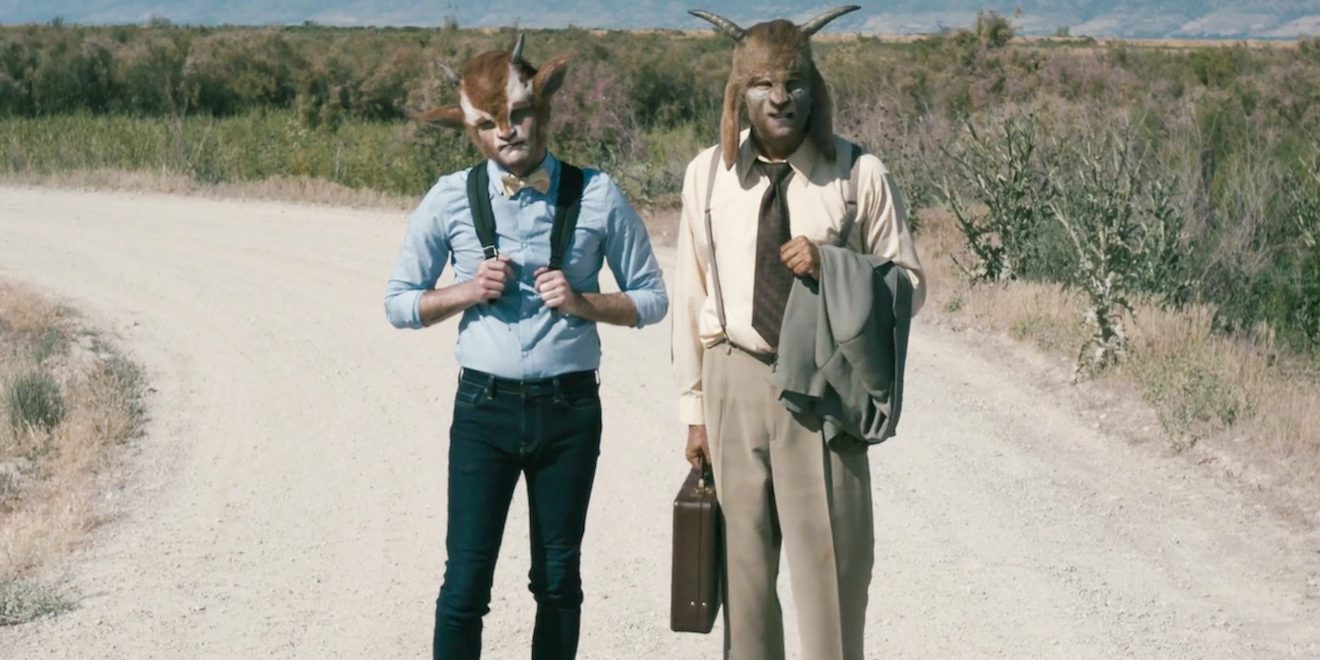 Still from showcase film Gruff directed by Kohl Glass
Utah Film Center Launches Online Community Screenings with Post-film Q&As
Honoring social physical distancing while connecting through film, Utah Film Center's live streaming service offers independent film access, community chatrooms, and director Q&A's.
Salt Lake City, UT – Utah Film Center announced today new online viewing opportunities to connect our independent film-loving community. During these trying times, Utah Film Center has jumped into action to work with distributors around the world to provide free screenings via live stream events.
Our new online screenings are differentiated from the gamut of streaming options presently available in that they are live stream versions of our long-running community screenings – hosted virtually by Utah Film Center moderators and featuring streamed-in post-film conversations with directors, local luminaries, and experts. Viewers can chat during the film in an accompanying chatroom and ask questions during the post-film conversations via messages.
Davey Davis, Film Program Manager of Utah Film Center, said, "Our goal is to offer a community connection point that would be otherwise impossible during social physical distancing measures while continuing the same quality of film programming the Utah Film Center is known for."
Please join us this Tuesday, March 31 at 7pm for a public beta test of this exciting new platform with the live stream of Artist Foundry Short Film Showcase.
ARTIST FOUNDRY SHORT FILM SHOWCASE
Spanning genres, moods, and budgets, tour the most recent work being produced by local filmmakers out of the Artist Foundry. The showcase includes:
Cradle Song
Directed by Celeste Chaney
The Dead Body
Directed by Jacob Hart, Produced by Dallin Cerva
Deep Blue City
Directed by Shawn Francis Saunders, Produced by Alexander Woods
The Angler
Directed by Lucy & Max Nebeker, Produced by Connor Rickman
Gruff
Directed by Kohl Glass, Produced by Dallin Cerva
Utah Film Center
Utah Film Center utilizes the power of film to educate, inspire, and engage Utahns, transcending political, geographic, cultural, and religious boundaries to highlight human experiences from around the world. Utah Film Center is a 501(c)(3) nonprofit organization. Connect with us on Facebook, Instagram, and Twitter. For more information visit utahfilmcenter.org.
Utah Film Center programs are publicly funded by Salt Lake County Zoo, Arts and Parks (ZAP), Utah Divisions of Arts and Museums, National Endowment for the Arts, and Salt Lake City Arts Council.