Damn These Heels is Coming to Your Living Room
Damn These Heels Queer Film Festival returns July 10-19, 2020 for our 17th year, this year with a twist – The Festival is coming to your living room! Films, Q&As, conversations, and more will be held online through our streaming platform. This means less worry about films overlapping, because you can watch them on your own schedule throughout the Festival.Films are available for the entire Festival with the exception of a special one-time screening of
Holy Trinity
. Tickets and passes are on sale now. The annual festival explores LGBTQ issues, ideas, and art through showcasing dramatic and documentary films from around the world. Damn These Heels remains a community focused, grassroots, locally-produced festival with strong community partnerships. While no formalwear is required for "attending" the virtual event, heels are encouraged to feel the festival vibe at home.
Check Out The Damn These Heels Playlist
New This Year
The Festival is online this year. We are using a streaming platform that has been designed for festivals like ours, which means that it will be user-friendly. If you haven't streamed from your computer to your TV before but want to participate in the festival, please reach out to us. We are committed to helping you navigate the online streaming platform to make your experience as seamless and enjoyable as possible A note about pricing: while the prices may look similar to last year, what's different is that the price is really a householder price. This means one pass can provide everyone in your household access to enjoy films together without the need to purchase individual tickets & passes. Aside from Damn These Heels Drive-In, you can stream movies at times most convenient to you, on your own schedule – no movies will compete for your attention!
Read all about this year's films and special events below! All events are virtual/streaming events except for our Pop-up Drive-In! Most films are available throughout the Festival, films that have limited availability are marked.
Special Events
Festival Films
---
Damn These Heels is a program of the nonprofit Utah Film Center and made possible by the support of individuals, foundations, and corporate supporters.
LEAD SPONSORS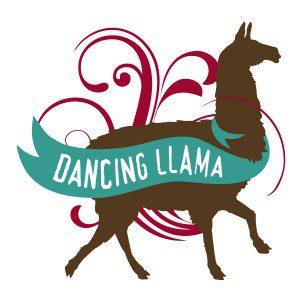 Friends of the Festival
The LGBTQ Community Fund at the Community Foundation of Utah
Ultimate Software + PRIDE US
Jeff Paris
Programming Partners
Clever Octopus
Utah Pride Center
Equality Utah, Encircle
Gia Bianca Stephens
Nathan Chase Plummer
Savannah VanCartier
LGBT Financial
Queer Spectra Arts Festival
Dr. Kristen Ries & Maggie Snyder
Skye Emerson
DJ Poltergeis
Utah AIDS Foundation
Jeffrey Winter
Harrison Archibald
Community Partners
Laziz Kitchen
Zest
Ogden's Own Distillery
Media Partners
ABC 4
KUTV 2
PBS Utah
Q Salt Lake
SLUG MAG
Catalyst Magazine
KRCL
KUER
Production support
Primrose Productions
Osto Operations & Management
Madazon Can Can
Utah State Fairpark
Damn These Heels Individual Donors
$500+
Byron Russell & Monte Caldwell
Douglas Tilton & Daniel Gaffin
Jackie Biskupski & Betty Iverson
David Parkinson & Leo Silveira
$250+
Jordan Waite & Christopher Ebernhart
Danielle Fleming
Holly Tuckett
Robert Austin
$100+
Chad Anderson & Michael Bell
Jim Dabakis & Stephen Justesen
Randy Morris
Lisa Aspinwall & Susan Phillips
Sarah Ivy
Nathan Alexander
"BLACK LIVES MATTER" / Marcie & Dhiraj
Jared Hearts Blake
Chad Vansant-Webb
Terry Lucherini & Steve Martinez
Erica Walker
A special thank you to our volunteer programming committee
Ashley Hoyle
Atticus J. Reo
Derrek Wall
James Long
Keith Turner
Lisa Aspinwall
Mara Lemesany
Mel Martinez
Robert Doares
Steven Baker
Stu Nolan
Timothy Morrise