In January 1970, hippie-millionaire Michael Brody Jr. announces to the world that he's giving away $25 million to usher in a new era of peace and love, igniting a psychedelic spiral of events. In a frenzied few weeks, Brody and his young wife are mobbed by the public, scrutinized by the media, and overwhelmed by the crush of personal letters responding to his extraordinary offer.
Fifty years later, it's the discovery of twelve large boxes of unopened letters in an LA storage unit that inspires DEAR MR. BRODY. Neither Michael Brody Jr.'s story, nor the thousands of stories in the letters have ever been told — until now.
Doors open at 8 pm

Movies begin at dusk
Outdoor Film Series takes place on the east side of Liberty Park, just north of the Chase Home Museum near the middle of the park. The Summer Film Series logo on the map below highlights the screening location or click here to see it on Google Maps.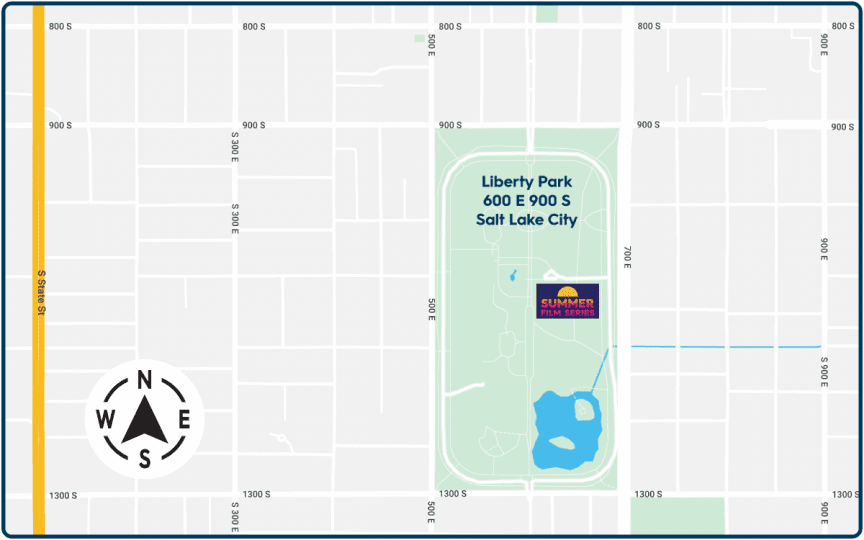 ---
Utah Film Center's Outdoor Summer Film Series is proudly presented with support by Salt Lake City Government.