Presented as part of our Through the Lens series, which for 2022 features a collaboration with the University of Utah's Department of Film and Media Arts to present an extended exploration of what many Film Lovers regard as the "Classic Films" in cinematic history
Screening of the John Ford 1956 western that spurred interest in filming Utah, with a conversation about "Why is this film a classic and who is it a classic for?" and its impact on the perception of Native Americans.
About the film:
Thought by many to be director John Ford's masterpiece, The Searchers tells the story of Ethan Edwards (John Wayne), an ex-confederate soldier who swears revenge after his brother's family is butchered by Comanches and his niece (Natalie Wood) is kidnapped. Accompanied by Martin Pawley (Jeffrey Hunter), a young foundling raised by the family, Ethan sets out on an epic seven-year search for the missing girl. But as their quest draws to a close, Martin begins to realize the extent to which Ethan has been dehumanized by his own thirst for revenge.
---
Screening presented in partnership with:

---
Through The Lens series presented in partnership with: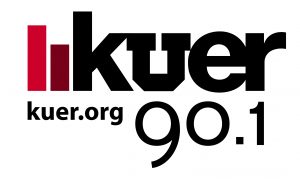 ---
Through The Lens series funded in part by: