ABOUT THE 2014 FESTIVAL
The Utah Film Center is bringing the Tumbleweeds Film Festival for Children and Youth to Moab May 9-10. The only festival of its kind in the Intermountain West, Tumbleweeds will feature independent, documentary, and foreign feature-length films and short films at Star Hall.
---
HOW WE HANDLE SUBTITLES

To enhance our young viewers' appreciation of foreign-language movies, we have readers read subtitles aloud. We play the readings through individual headsets, to allow those who do not require the service to experience the film without hearing the reader. We have a limited number of headsets, and offer them on a first-come, first-served basis to young people only.
---
SPONSORS
Best Picture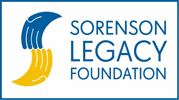 Best Director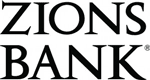 Best Performance Leading Role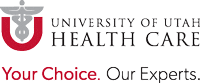 Best Performance Supporting Role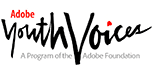 Canyonlands Level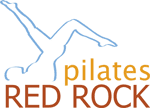 Arches Level
Tracey Carroll, Real Estate Company of Moab
Jeff Eisenberg & Tasha Savage
Moab Arts & Recreation Center (MARC)
Red Rock Level
Dr. Leland Chick and Cindy Kurowski
Jo Ellen Haney
Rachel Moody, Real Estate Company of Moab
Happy Morgan, Attorney
Steve Russell & Joette Langinese
Slickrock Level
Lenore Beeson
Suzanne Lewis
Tania Pyatt, Real Estate Company of Moab
Tickets!
$3

At the door
Individual movie tickets, available at the door.
(Not available on Friday, May 9)

$10

Buy Now!
All-Access Pass – provides single entry into the Opening Night pre-film reception, film screening, and entry to all Festival films on Saturday, May 10.

$35

Buy Now!
Family Pass – provides families with entry to the Opening Night pre-film reception, film screening, and all Festival screenings on Saturday, May 10.
Opening Night – Friday, May 9
ERNEST & CELESTINE

/// Ernest et Célestine

Directed by Stéphane Aubier, Vincent Patar, Benjamin Renner

80 min | 2014 | France

Presented in English

"Mice and bears can never be friends," according to the rules in the charming world of Ernest and Celestine. Celestine is a young mouse in an underground land where cautionary tales of bears are told and all mice are destined to become dentists. But that doesn't stop Celestine from dreaming of becoming an artist. After being assigned a mission above ground—in the world of bears—Celestine meets Ernest, a big bear, clown, and musician who lives on the fringes of bear society. Ernest welcomes her into his home, challenging established order. But when forces above and below ground discover Ernest and Celestine, their unique friendship is tested. Will the unlikely pair be able to overcome the long-standing divide between mice and bears?

[EXPAND ]

Based on the Belgian book series by Gabrielle Vincent, this charming and beautifully animated film has been a festival favorite around the world.

ENGLISH LANGUAGE CAST:
Forest Whitaker, Mackenzie Foy, Lauren Bacall, Paul Giamatti, William H. Macy, Megan Mullally, Nick Offerman, Jeffrey Wright[/EXPAND]

| | | | |
| --- | --- | --- | --- |
| Date | Theater | Showtime | Tickets |
| Friday, May 9, 2014 | Star Hall | 7:00 pm | Passes only |
Saturday, May 10
SHORTS PROGRAM ONE:
FUN FOR EVERYONE

Directed by Various
52 min | Various | Multinational

Presented in English

Filled with humor and energy, this delightful collection of short films offers fun for the whole family!

[EXPAND ]

GROUNDED
Directed by Monica Stefanelli
6:34 | 2013 | USA
Elephants are the only animals unable to jump, but that doesn't stop a baby elephant from trying.

A SAILOR WENT TO SEA
Directed by Sona Jho
1:34 | 2012 | USA
A modern and humorous take on a classic nursery rhyme.

MACCUPATION
Directed by Jackie Marion
4:04 | 2013 | USA
When Mac the squirrel finds a giant acorn, he wants to keep it all to himself. But what if sharing helps him enjoy the acorn more?

PAPA CLOUDY
Directed by Akiko McQuerrey
5:00 | 2012 | USA
Meet Papa Cloudy whose tears make rain and who helps fix broken hearts.

THE DELIRIOUS TALES: THE CHICKEN, THE ELEPHANT AND THE SNAKE
Directed by Fabrice Luang-Vija
4:00 | 2012 | France
Filled with action, music and dance, this is the story of a chicken who falls in love with an elephant while keeping her eggs safe from a snake.

HOPFROG
Directed by Leonid Shmelkov
5:00 | 2012 | Russia
It's playtime for a group of imaginary creatures, who love to hop in and out of holes.

MIRIAM'S KITE
Directed by Rihu Unt
5:00 | 2013 | Estonia
When Miriam's younger brother becomes stuck in a tree while flying a kite, she must figure out how to rescue him.

TINY BUBBLES
Directed by Brent Dawes
5:00 | 2013 | South Africa
A fish that loves playing with bubbles does its best to stop the bubbles from reaching the surface of the water where they pop and burst. Will the fish succeed?

SNOWFLAKE
Directed by Natalia Chernysheva
5:42 | 2012 | Russia
A boy in Africa receives a paper snowflake in the mail and wakes up to find the savanna desert has been transformed into a winter wonderland!

HEDGEHOGS AND THE CITY
Directed by Evalds Lacis
10:00 | 2013 |Latvia
When a pair of hedgehogs wakes to find their forest home has been transformed into a city, they come up with a plan to get their home back.

[/EXPAND]

| | | | |
| --- | --- | --- | --- |
| Date | Theater | Showtime | Tickets |
| Saturday, May 10, 2014 | Star Hall | 9:30 am | $3 at the door or pass |
A CAT IN PARIS

/// Un Vie de Chat

Directed by Directed by Jean-Loup Felicioli and Alain Gagnol
67 min | 2010 | France | Rated PG

Presented in English

By day, Dino the cat is the loving companion of Zoe, a mute child whose mother Jeanne is a detective with the Parisian police force. By night, Dino serves as the nimble accomplice to Nico, a skilled burglar. An enchanting medley of gravity and mischief, this French animated film is sure to delight both young and old.

[EXPAND ]Nominated for an Academy Award® for Best Animated Film, 

A Cat In Paris

 combines stunning hand-drawn and richly colored animation, a jazzy soundtrack, and action-packed adventure to create a wonderfully charming film.[/EXPAND]

| | | | |
| --- | --- | --- | --- |
| Date | Theater | Showtime | Tickets |
| Saturday, May 10, 2014 | Star Hall | 11:00 am | $3 at the door or pass |
SHORTS PROGRAM TWO:
WORLD'S BEST SHORTS

Directed by Various
84 min | Various | Multinational

Presented in English

Clever, funny and moving this collection of short films from around the world is a wonderful introduction to the joys of international cinema.

[EXPAND ]

THE LEMONADE TRADE
Directed by Duane Anderson
9:00 | 2013 | USA
It's price versus quality when two suburban American boys set up rival lemonade stands.

MATILDE
Directed by Vito Palmieri
10:00 | 2013 | Italy
You'll never guess why Matilde is collecting tennis balls in this clever and eye-opening film from Italy.

ESTEFAN
Directed by Jeff Call
6:40 | 2012 | USA
In this film, created at the BYU Center for Animation, Estefan is the world's greatest hairdresser. His latest client brings him a unique challenge, but Estefan has not failed a client yet. However, with each unsuccessful attempt, Estefan's frustration grows and each client's patience lessens. On the brink of complete failure, Estefan needs a miracle.

THE FOX AND THE CHICKADEE
Directed by Evan DeRushie
7:35 | 2012 | Canada
A beautifully animated fable about a hungry fox and a cunning chickadee caught in a standoff.

HIGH NOON
Directed by Ivan Mazza
13:00 | 2012 | Venezuela
At a school in Venezuela, Figueroa, a shy boy, is accidentally pushed into the class bully. The other boys demand a showdown at noon, and Figueroa must decide if he'll show up for fight or try to avoid the confrontation.

JIRKA AND THE WHITE MICE
Directed by Karel Janak
14:45 | 2013 | Czech Republic
In this hilarious film from the Czech Republic, we explore whether or not Jirka can stop 3 mischievous mice from carrying out a plan to get even with a cat.

THE BOY AND THE BUS
Directed by Simon Pitts
22:45 | 2013 | UK

It's Joe's first day at a new school in a remote village. When he misses the bus, Joe begins to run, and discovers that running helps him handle the grief of losing his mother in this uplifting film from the UK.

[/EXPAND]

| | | | |
| --- | --- | --- | --- |
| Date | Theater | Showtime | Tickets |
| Saturday, May 10, 2014 | Star Hall | 1:00 pm | $3 at the door or pass |
ZIP & ZAP AND THE MARBLE GANG

/// Zipi y Zape y el Club de la Canica

Directed by Oskar Santos
97 min | 2013 | Spain

Presented in Spanish with English subtitles

Two of Spain's most beloved comic-book characters—Zip and Zap—come to life in this rollicking adventure. With summer coming, the twin brothers are caught stealing the answers to their final exams, so instead of having a fun-filled vacation, Zip and Zap are sent to a strict boarding school run by a no-nonsense headmaster named Falconetti. The school is worse than they could have imagined. Fun is absolutely forbidden, and the suspicious Falconetti and his security guards seem to watch their every move. But that doesn't stop the brothers from enjoying their summer. After making new friends, they form the Marble Gang, and their ongoing mischief and resistance to authority lead them to discover a mysterious secret—one begging to be solved!

[EXPAND ]This new film from director Óskar Santos explores themes of friendship, courage, and acceptance and is a wonderful addition to the children's adventure-film genre. Its great performances, engaging special effects, and humorous, fast-paced story are sure both to entertain and to surprise you.[/EXPAND]

| | | | |
| --- | --- | --- | --- |
| Date | Theater | Showtime | Tickets |
| Saturday, May 10, 2014 | Star Hall | 3:00 pm | $3 at the door or pass |
I LEARN AMERICA

Directed by Jean-Michel Dissard, Gitte Peng
93 min | 2013 | USA

English, Spanish, Polish & Urdu with English subtitles

Nearly one in four young people in America are immigrants or are children of immigrants. This engaging documentary follows a year in the life of five immigrant teenagers at NYC's International High School at Lafayette as they navigate the ups and downs of adolescence, while adjusting to a new life in America. You'll meet Sing, a refugee from Myanmar who is struggling to learn English; Brandon, who made a perilous journey from Guatemala to reunite with his mother after 10 years apart; Sandra, a tomboy and class leader from Poland and her inseparable best friend, Jennifer from the Dominican Republic; and Itrat, who feels divided between her former life in Pakistan and her new home in America. Filled with humor and honesty, I Learn America is an inspiring look at five vibrant teens who, with the help of supportive teachers and administrators, work to overcome challenges and build a better future in their new land.

[EXPAND ]

Official Selection: 2013 Doc NYC Film Festival; 2013 AFI Docs Film Festival

[/EXPAND]

| | | | |
| --- | --- | --- | --- |
| Date | Theater | Showtime | Tickets |
| Saturday, May 10, 2014 | Star Hall | 5:00 pm | $3 at the door or pass |
FREE WORKSHOPS
Spy Hop Workshops (free)
Saturday, May 10
Location: The MARC, 111 East 100 North – Moab, Utah
Film MAGIC
Bring your cool ideas to life through film, music and animation. Work with a group to make stop motion scenes, write music with GarageBand and even put yourself in a live action movie!
Ages 10+ – 10 am–12 pm at the MARC
Register, it's free!
Ages 7-9 – 2-4 pm at the MARC
Register, it's free!
AYV/SHIFT Teachers Workshop (free)
Friday, May 9 and Saturday, May 10
Location: The MARC, 111 East 100 North – Moab, Utah
Tumbleweeds Film Festival—in partnership with Adobe Youth Voices and SHIFT—present a FREE, two-day workshop for teachers & community youth leaders to learn how to integrate the filmmaking process into content instruction
Friday, March 9 – 830a – 5p
Saturday, March 10 – 830a – 5p
During this intensive workshop, participants will work in teams to produce a variety of short films, such as public service announcements (PSAs), documentaries, instructional videos, and personal narratives. Participants are trained on equipment they have access to in their schools, including Windows MovieMaker, iMovie, video and still cameras, and tripods.
**We are working to arrange a hotel deal for teachers who want to attend the workshop. This is pending.