Utah Film Center presents the 6th annual Tumbleweeds Film Festival for Children and Youth September 23-25, 2016 at the Rose Wagner Performing Arts Center in downtown Salt Lake City. Tumbleweeds, the Intermountain West's only film festival for children, presents new, culturally-enriching, curated cinema for kids ages 4-12. Audiences will see the best animation and live-action film from around the world, participate in media arts workshops, and get their wiggles out in a slew of physical activities designed to balance visual content and active play.
2016 FESTIVAL LINEUP
[pt_view id="d7223b10eo"]
2016 FESTIVAL CLUBHOUSE
The Tumbleweeds Kids Clubhouse is located in the Rose Wagner Performing Arts Center Rose Room. In between film screenings, festival guests will have the opportunity to participate in creative activities designed to inspire, intrigue, and in some cases release some energy aka "wiggles."
Get active with Salt Lake City CrossFit!
Future superheroes, Ninja Warriors, and Jedi Knights, let your training begin!
Test out your mad skills as you run, jump, dive, and race your way through a custom obstacle course created by Salt Lake City CrossFit.
STEAM makers!
Explore the fun of physics and optics with Great Salt Make and the Salt Lake City Maker Faire.
Stop by for hands-on Science, Technology, Engineering, Arts and Math activities for kids!
Create a Tumbleweeds credential!
Film Festivals around the world have credentials to allow patrons access to films and events. Make your very own official Tumbleweeds credential by using images captured during your visit to the Couth Booth. Add pizzazz to your Tumbleweeds Film Festival VIP badge by using markers, pens, glitter, and more!
Robots!
Do you wish you had a robot to do the dishes, make your bed, and finish your homework? So do we! Learn the basics of robotic programming and watch as robots perform your commands with the help of the Learning Through Robotics team. Saturday, September 24 only 10am-6pm.
Virtual reality adventures!
Virtual Reality technology allows you to explore the far reaches of the world, but sometimes the best places to visit are in your own backyard. Presented by the Utah Office of Tourism and the Utah FIlm Commission, tour multiple attractions around the state using virtual reality technology.
FESTIVAL AT A GLANCE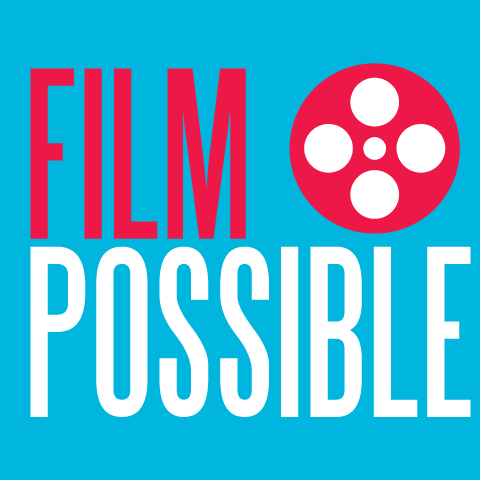 When and Where
The 6th annual Tumbleweeds Film Festival takes place Rose Wagner Performing Arts Center in downtown Salt Lake City on September 23–25, 2016.
Films and Workshops
The festival features films from around the world and workshops taught by industry professionals. The schedule of films and workshops will be announced September 7th.
Tickets and Passes
Thanks to our sponsors we are able to keep the festival affordable! Films tickets are just $6 each, including the $2 county facility service fee. Want to see more films or bringing family and friends? Save money by purchasing a 10-Ticket Festival passes for only $25 through September 6, price increases to $40 after.
2016 FESTIVAL SPONSORS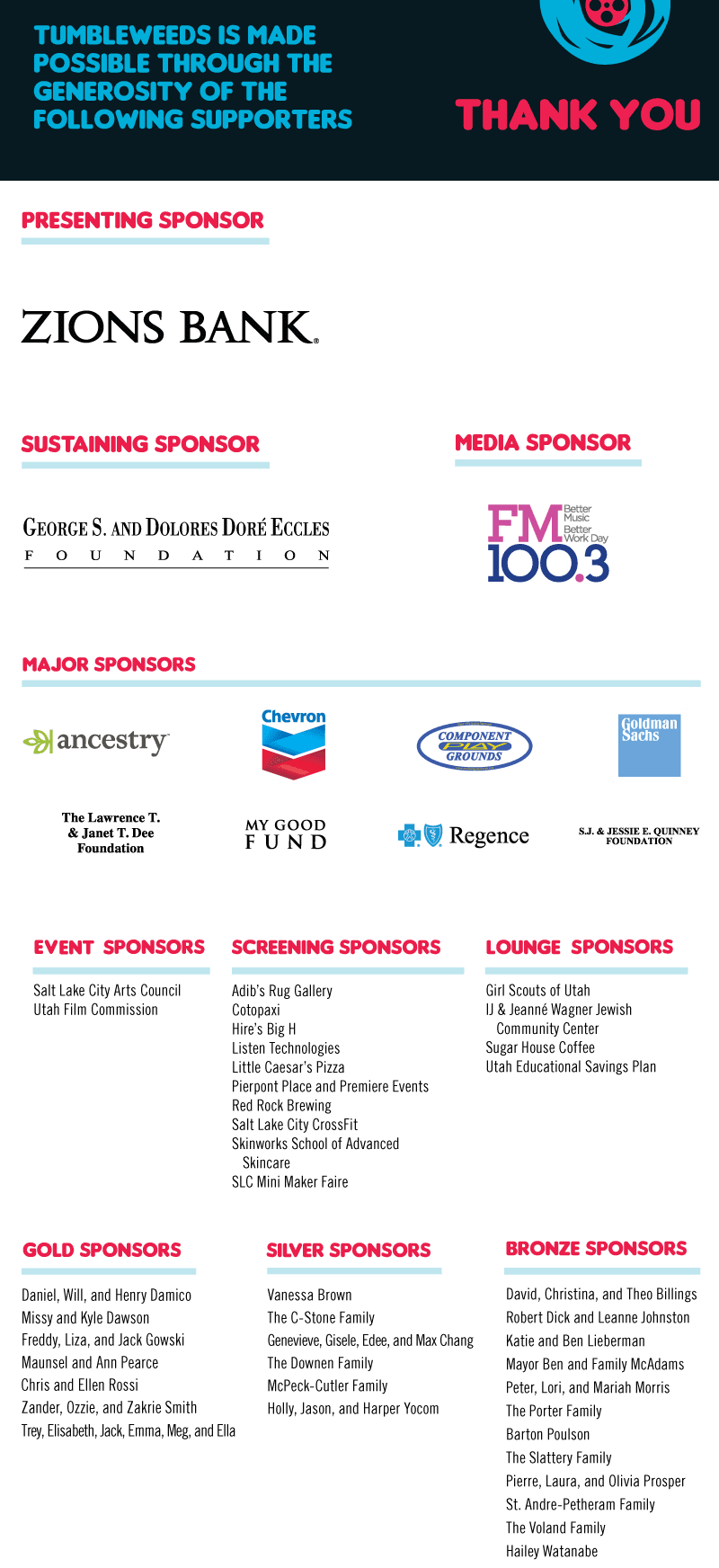 Skip to content