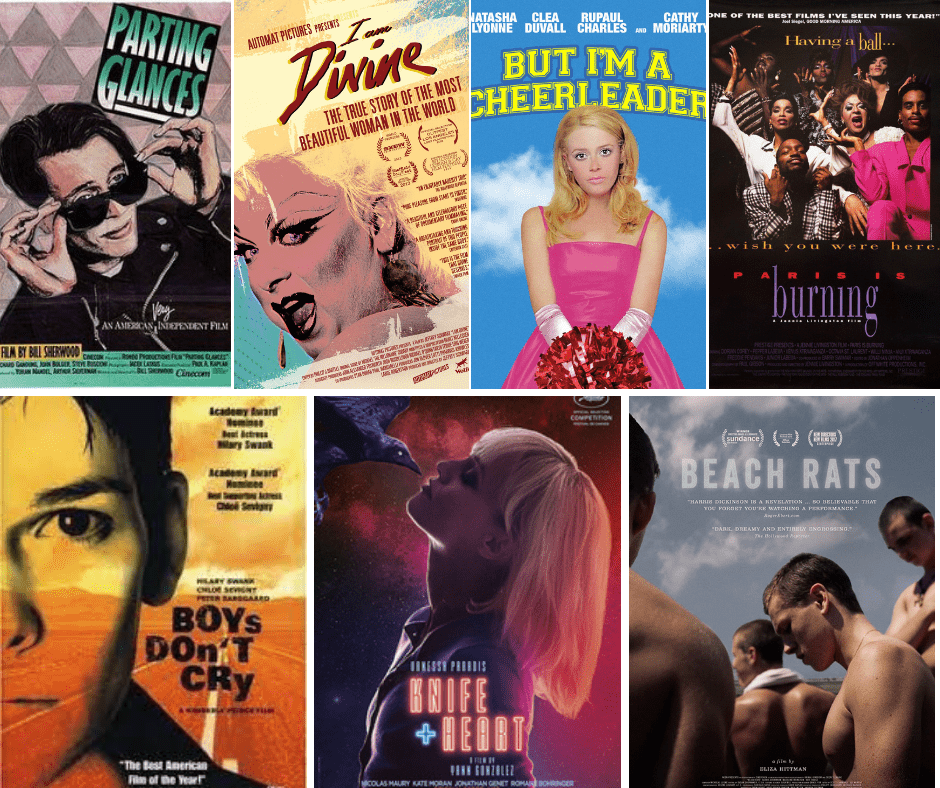 Pride Month is here! 
While waving the rainbow flag is a joyful act during Pride, we also take this moment to honor all those who raise their voice for equality and those who continue to fight to live as their authentic selves.  
At Utah Film Center, our vehicle to encourage empathy is to show movies highlighting humanity from a wide variety of perspectives. Our Damn These Heels programmers have brought back a selection of titles to stream during Pride Week for free and also recommend a curated list of LGBTQ picks to stream on other platforms. (Or rent from your local video store or library!)  
Streaming Through Utah Film Center during Pride Week. All screenings are FREE – reserve your ticket. 
Changing The Game by Michael Barnett
Transgender high school athletes from across the country compete at the top of their fields, while also challenging the boundaries and perceptions of fairness and discrimination. The film centers on Mack Beggs, who made headlines when he became the Texas State Champion in girls wrestling – twice.
Drunktown's Finest by Sydney Freeland
Three young Native Americans – an adopted Christian girl, a rebellious father-to-be, and a promiscuous transsexual – strive to escape the hardships of life on an Indian reservation.
Gay Chorus Deep South directed by David Charles Rodrigues
In response to a wave of discriminatory anti-LGBTQ laws in Southern states and the divisive 2016 election, Conductor Tim Seelig leads 300 singers of the San Francisco Gay Men's Chorus on a tour of the deep south, showcasing fine music, confronting intolerance, and challenging his own troubled past with the church.
Same Sex Attracted directed by Maddy Purves & Zoie Young
Same-Sex Attracted, follows a handful of LGBT & SSA students over the course of an academic year at LDS-owned Brigham Young University as they live and grow at "the Lord's University." These incredible individuals experience not only the regular day-to-day of being college kids, but also the unique trials that come with being LGBT at a Mormon school, grappling with questions of faith, sexuality, gender, family, love, and life. Combined, the students' stories paint an elaborate picture of what is going on in the trenches of the "Mormon and Gay" conversation. Available on iTunes and Amazon for digital rent and buy.
The Surrogate directed by Jeremy Hersh
Jess Harris, a 29 year old web designer for a nonprofit in Brooklyn, is ecstatic to be the surrogate and egg-donor for her best friend Josh and his husband Aaron. Twelve weeks into the pregnancy, a prenatal test comes back with unexpected results that pose a moral dilemma. As they all consider the best course of action, the relationship between the three friends is put to the test. Available to stream on Hulu and Amazon Prime with paid subscription.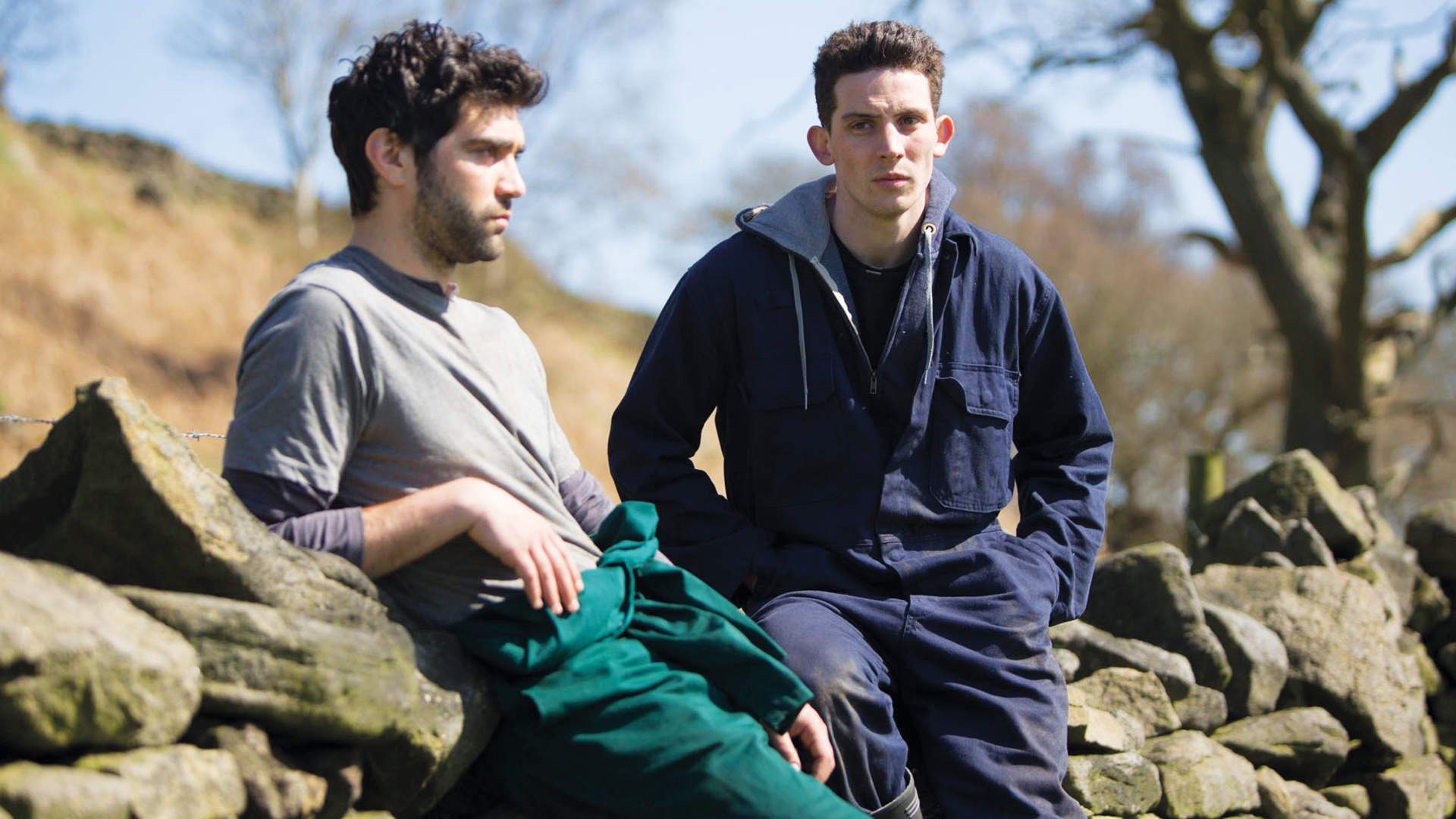 Programmer Picks to Stream during Pride Month: 
Jade Velazquez Picks:
God's Own Country by Francis Lee – this sensual love story is exquisitely shot and explores themes of loneliness, intimacy and acceptance.  Young farmer Johnny Saxby numbs his daily frustrations with binge drinking and casual sex, until the arrival of a Romanian migrant worker for lambing season ignites an intense relationship that sets Johnny on a new path. Stream on Netflix, Amazon Prime, and Hulu.
Pride by Matthew Warchus – Crowd pleasing and fun, this film takes us to 80's London with a tale of small town acceptance. U.K. gay activists work to help miners during their lengthy strike of the National Union of Mineworkers in the summer of 1984. Stream on Amazon Prime.
The Celluloid Closet by Rob Epstein, Jeffrey Friedman – this documentary should be required viewing as it takes an in depth look at how LGBT characters have been portrayed on and off screen in Hollywood through the ages. A documentary surveying the various Hollywood screen depictions of homosexuals and the attitudes behind them throughout the history of North American film. Stream on Amazon Prime.
Angels in America – Complex narrative about living and dying with HIV/AIDS in NYC in the 80's. Playwright Tony Kushner adapted his political epic about the A.I.D.S. crisis during the mid-1980s and centers the story around a group of separate but connected individuals. Stream on HBO.
Vito by Jeffrey Schwarz– Fabulous documentary about the gay pioneering activist Vito Russo. Stream on iTunes or HBO. 
---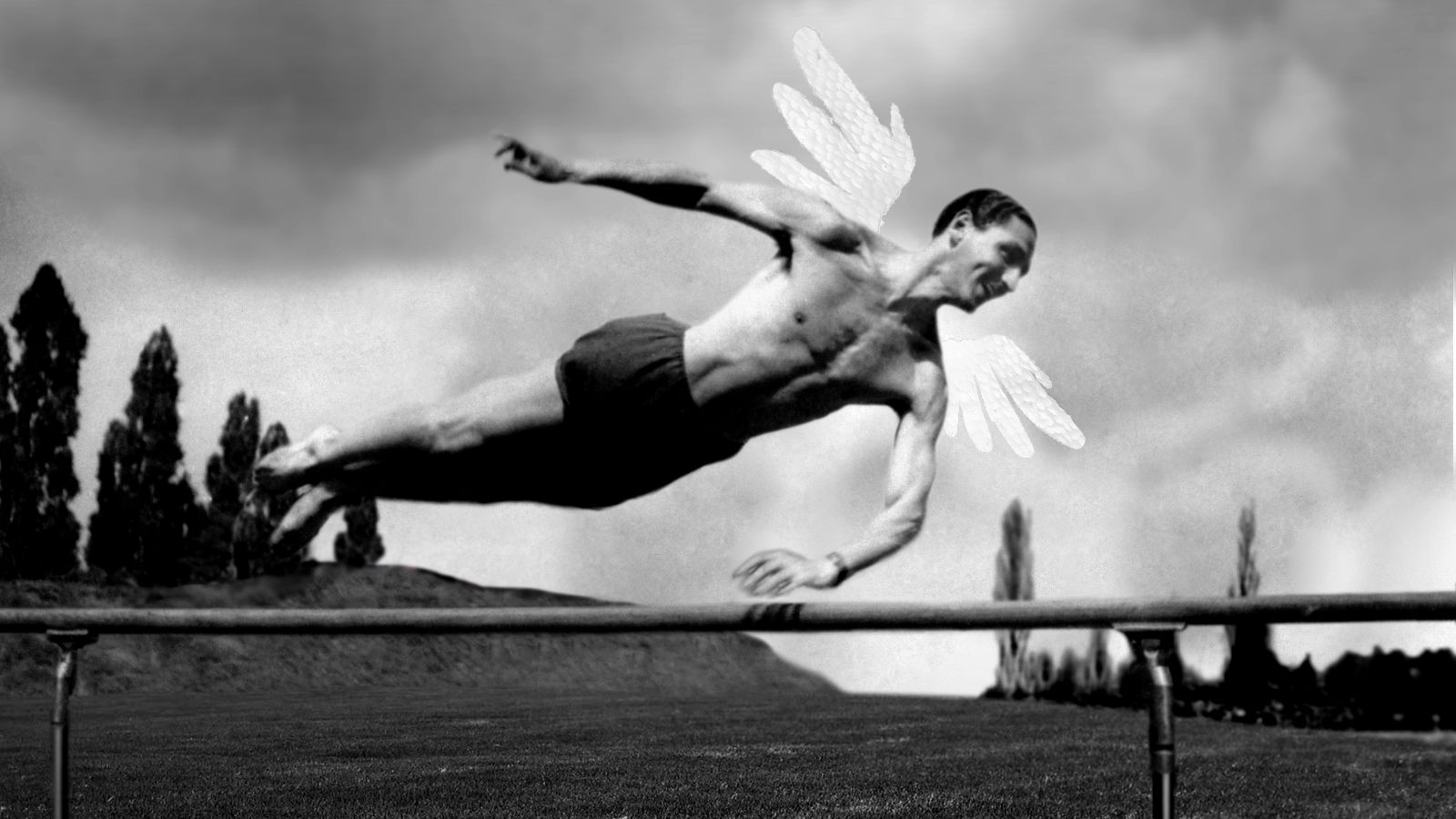 Lisa G. Aspinwall Picks:
An Army Of Lovers or Revolt of The Perverts by Rosa von Praunheim – This documentary tells the story of three groups of filmmakers who dared to do something extraordinary in the early 1970s — portray gay men and lesbians as happy, well-adjusted, partnered and joyful. The nerve. The story of how they got government funding to do it is rich and ironic. Rent on DVD.
Monument of Pride by Sebastiaan Kes –  The history of 400 years of governmental and religious attempts to regulate same-sex behavior in the Netherlands and the history of the Homomonument,  fascinating and triumphant. Rent on DVD.
Dear Fredy by Rubi Gat – Learn about gay heroes of the Holocaust and how people try to do what is important to them and to others under the worst circumstances. Stream on Amazon Prime.
Straight Up by James Sweeney – Finally, a comedy! Chronicles the ups and downs of a male and female pair of best friends who are great together everywhere — except the bedroom.  Great writing. Stream on Netflix or Amazon.
I Am Woman Now by Michiel van Erp- Amazing documentary with interviews of some of the first people to undergo "sex-change" surgery in the late nineteen fifties, follows them and how these surgeries have affected their lives and relationships. You will learn about amazing people.
---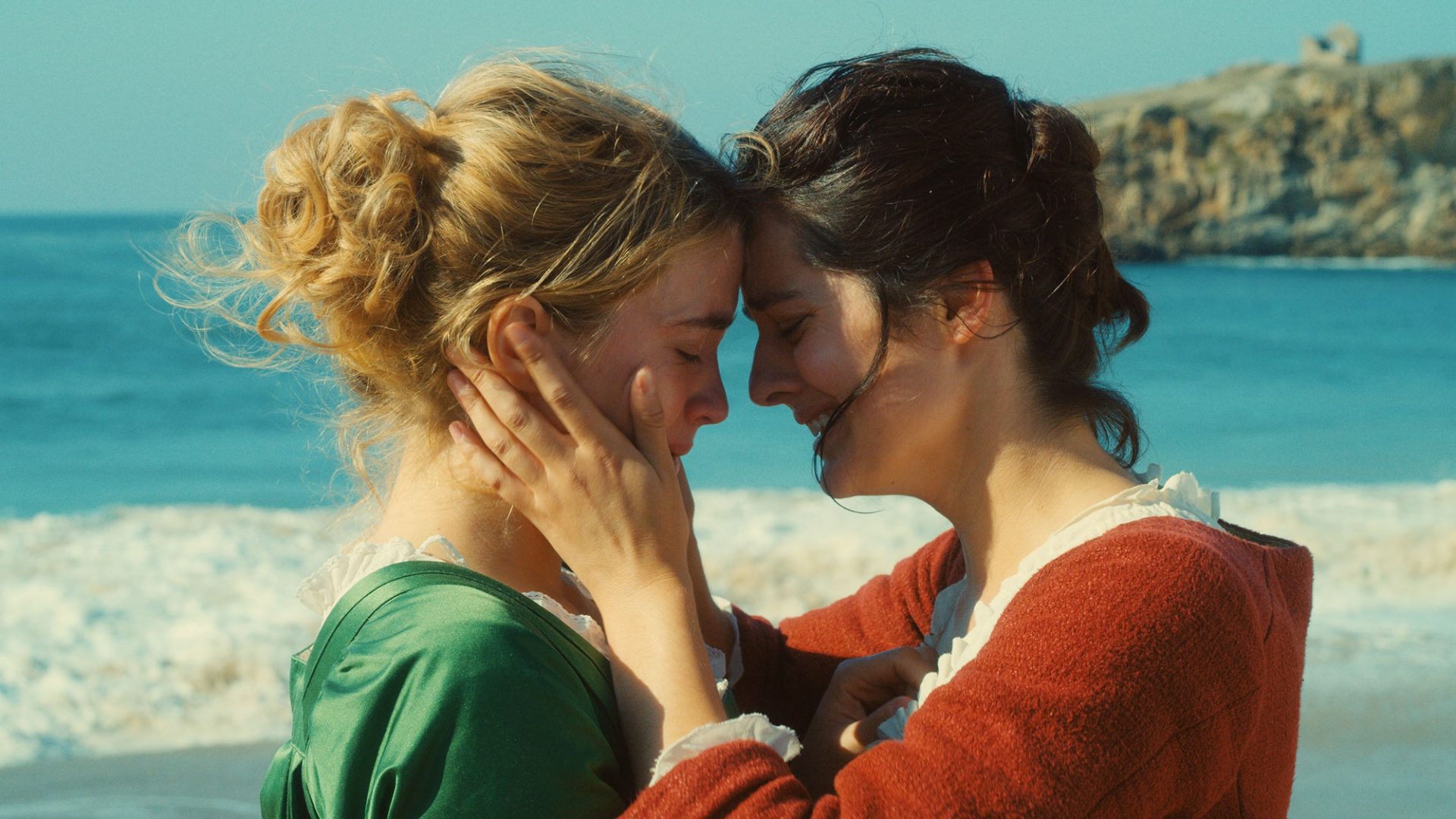 Ash Hoyle Picks: 
Portrait of a Lady on Fire by Céline Sciamma – France, 1770. Marianne, a painter, is commissioned to do the wedding portrait of Héloïse, a young woman who has just left the convent. Héloïse is a reluctant bride to be and Marianne must paint her without her knowing. She observes her by day, to paint her secretly. Stream on Hulu.
Disclosure by Sam Feder – A look at Hollywood's depiction of transgender people and the impact of this on American culture. Stream on Netflix.
The Bitter Tears of Petra Von Kant by Rainer Werner Fassbinder – Two women (Hanna Schygulla, Irm Hermann) form a sexual triangle with a fashion designer (Margit Carstensen) in her arty apartment. Stream on Criterion Channel and HBOMax.
High Art by Lisa Cholodenko – Syd (Radha Mitchell), a low-level editor at a photography magazine eager to establish herself, discovers her neighbor is the once-celebrated downtown photographer Lucy Berliner (Ally Sheedy). Although Syd lives with her boyfriend (Gabriel Mann), she is drawn to Lucy, who has a volatile relationship with her heroin-addicted girlfriend, Greta (Patricia Clarkson). As Syd starts sleeping with Lucy, she is pulled into a glamorous but dangerous art-world scene, full of drugs and unexpected pleasures. Stream on Criterion Channel
Boys Don't Cry by Kimberly Pierce – Young female-to-male transgender Brandon Teena (Hilary Swank) leaves his hometown under threat when his ex-girlfriend's brother discovers that he's biologically female. Resettling in the small town of Falls City, Nebraska, Brandon falls for Lana (Chloë Sevigny), an aspiring singer, and begins to plan for their future together. But when her ex-convict friends, John (Peter Sarsgaard) and Tom (Brendan Sexton III), learn Brandon's secret, things change very quickly. Stream on Amazon and Criterion Channel.
Pariah by Dee Rees -Teenage Alike (Adepero Oduye) lives in Brooklyn's Fort Greene neighborhood with her parents (Charles Parnell, Kim Wayans) and younger sister (Sahra Mellesse). A lesbian, Alike quietly embraces her identity and is looking for her first lover, but she wonders how much she can truly confide in her family, especially with her parents' marriage already strained. When Alike's mother presses her to befriend a colleague's daughter (Aasha Davis), Alike finds the gal to be a pleasant companion. Stream on Netflix, Amazon, and Criterion Channel.
Paris is Burning by Jennie Livingston -This documentary focuses on drag queens living in New York City and their "house" culture, which provides a sense of community and support for the flamboyant and often socially shunned performers. Groups from each house compete in elaborate balls that take cues from the world of fashion. Also touching on issues of racism and poverty, the film features interviews with a number of renowned drag queens, including Willi Ninja, Pepper LaBeija and Dorian Corey. Stream on Criterion Channel or rent/purchase on iTunes.
The Miseducation of Cameron Post by Desiree Akhavan -In 1993 after teenage Cameron is caught in the backseat of a car with the prom queen, she is sent away to a treatment centre in a remote area called God's Promise. While she is being subjected to questionable gay conversion therapies, she bonds with some fellow residents as they pretend to go along with the process while waiting to be released. Stream on Amazon, iTunes, Apple TV.
Beach Rats by Eliza Hitman – An aimless teenager on the outer edges of Brooklyn is having a miserable summer. With his father on his deathbed and his mother wanting him to find a girlfriend, Frankie escapes the bleakness of his life by causing trouble with his delinquent friends and flirting with older men online. When his chatting and webcamming intensifies, he finally starts hooking up with guys at a nearby cruising beach while simultaneously entering into a cautious relationship with a young woman. Stream on Hulu.
Tangerine by Sean Baker – After hearing that her boyfriend/pimp cheated on her while she was in jail, a hooker and her best friend set out to find him and teach him and his new lover a lesson. Stream on Amazon Prime.
---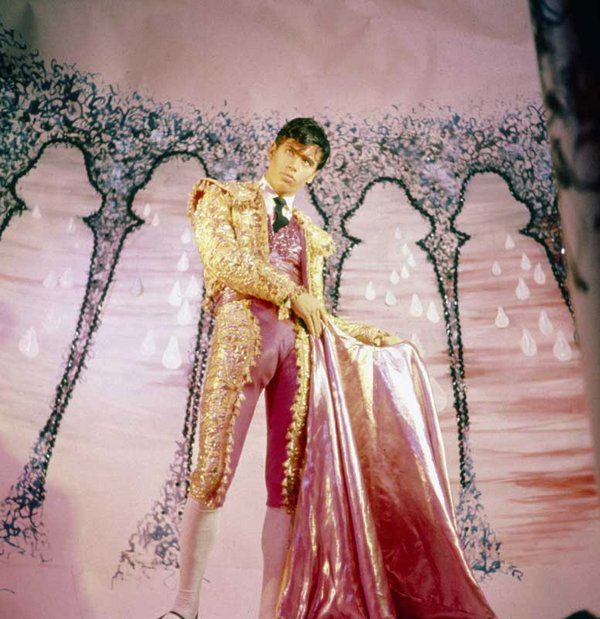 Atticus Reo Picks:
Pink Narcissus by James Bidgood –  (America 1971) A fetishistic, experimentally handcrafted silent film that took 7 years to make. Stream on YouTube or DVD rental. 
Dead Dreams of Monochrome Men by David Hinton –  (United Kingdom 1989) Highly developed dance film that creatively examines the murder of gay men by a serial killer looking for a more "permanent" connection with his victims. Rent on DVD.
Universe of Keith Haring by Christina Clausen – (America 2008) Documentary about an artist who's work, steeped in semiotic graffiti & politics, has become pop cultural iconography. Stream on YouTube, Tubi or rent on DVD.
Eyes Wide Open by Haim Tabakman – (Israel 2009) A quiet, thoughtful film about two men who fall in love under the eyes of an extremely Orthodox Jewish community. Stream on Amazon Prime, iTunes or rent on DVD.
Knife + Heart by Yann Gonzalez – (France 2018) A highly stylized thriller chalk full of retro film texture, color grading, exquisite lighting, & fantasy type sets. Stream on Amazon Prime, iTunes or rent on DVD.
Thirst (Iceland 2019). An over the top gore-fest comedy about a "thirsty" 1,000-year-old gay vampire, set to an 80's synth sound-score. Stream on Amazon Prime, Google Play, YouTube or Vudu.
Nevrland (Austria 2019). An anxiety based jump-smash & shutter-cutting visual experience that immerses the viewer in a chaotic & meditative world at the exact same time. Stream on Amazon Prime, Google Play, YouTube or Vimeo.
---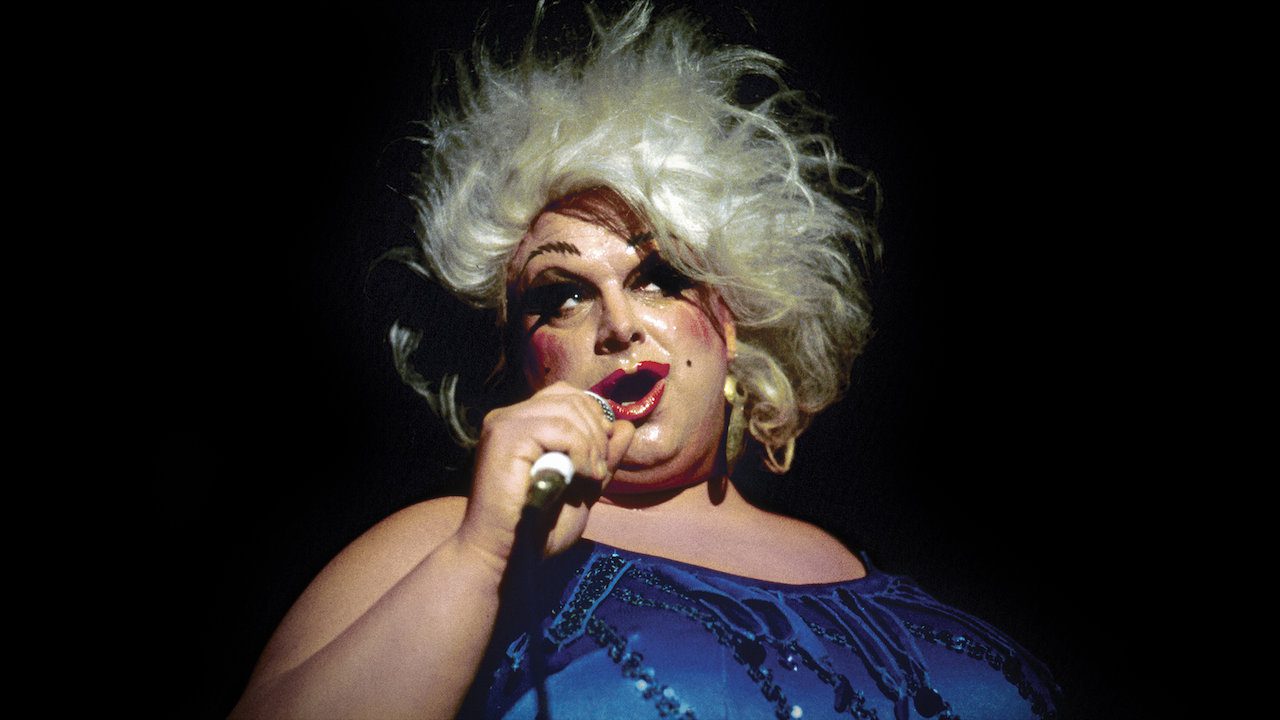 Derrick Wall Picks:
But I'm a Cheerleader by – One of the best Lesbian camp films of all time! Stream on YouTube, Tubi and Vudu.
Carol by Todd Haynes – Todd Haynes directs Rooney Mara, and Cate Blanchet in a Lesbian love story. What more is there to say? Stream on Amazon Prime.
Edward II by Derek Jarman – Classic film from legendary Gay director, Derek Jarman. Retelling the love life of King Edward II. Stream on Netflix.
I am Divine by Jeffrey Schwarz – THE documentary of legendary performer Divine. Stream on Amazon Prime.
4 Moons by Sergio Tovar Velarde –  Four stories about love and self-acceptance. Stream on Tubi. 
Parting Glances by Bill Sherwood –  A must see of New Queer Cinema- Starring Steve Buscemi. Stream on Amazon Prime. 
Gods Own Country by Francis Lee –  A story about finding love and yourself in an unexpected place. Stream on YouTube.
---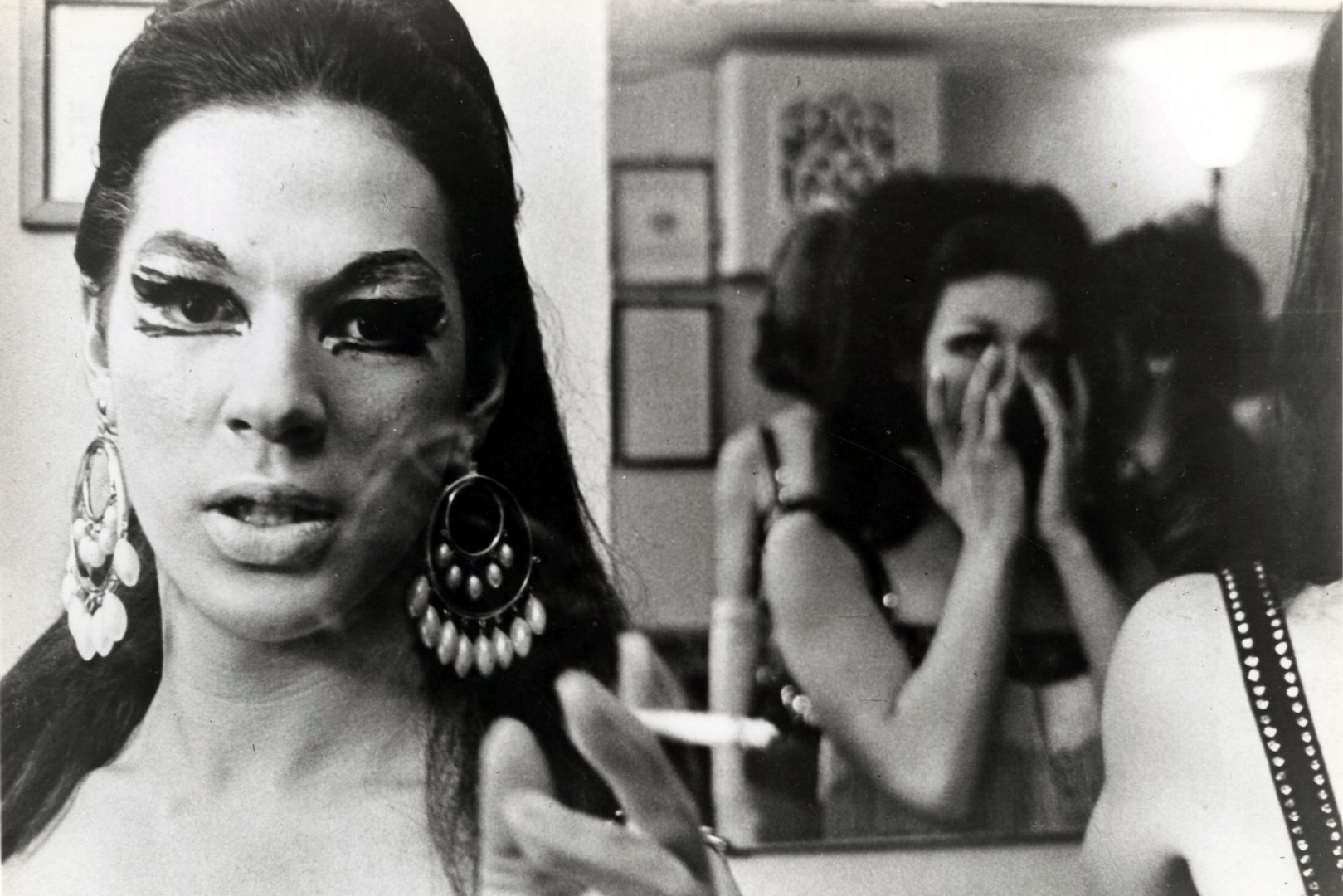 Chris Schmunk
The Queen by Frank Simon- (1968) A cool documentary about early drag queen pageants in New York. Stream on Netflix. 
Uncle Frank by Alan Ball –  A heart wrenching story about a professor who goes home with his niece to attend his fathers funeral. Stream on Amazon.
I am Divine by Jeffrey Schwarz – Great documentary about John Water's muse Divine. Stream on Netflix or Vimeo.
Edge of Seventeen by Kelly Fremon Craig – Coming of age story of a 17 year old coming out during the 1980's. Stream on Netflix, Google Play and Hulu.
The Death and Life of Marsha P. Johnson –  Amazing documentary on trans activist Martha P. Johnson. Stream on Netflix.
A Single Man – (2009) Great story of a gay professor in the 1960's. Stream on Netflix, Google Play or Apple TV.
Milk – (2008) Great historical film on the first openly gay elected official, Harvey Milk. Stream on Netflix.
Tales of the City – Revisiting 1993's Tales of the City and its characters living in San Francisco. Stream on Netflix or Amazon Prime. 
Believer – Inspiring documentary on being GLBTQIA in Utah, featuring Imagine Dragons. Stream on Amazon Prime or YouTube.
But I'm a Cheerleader by Jamie Babbit – (2000) Super fun, comedy about a cheerleader sent away to camp for being a lesbian. Stream on Amazon Prime.
---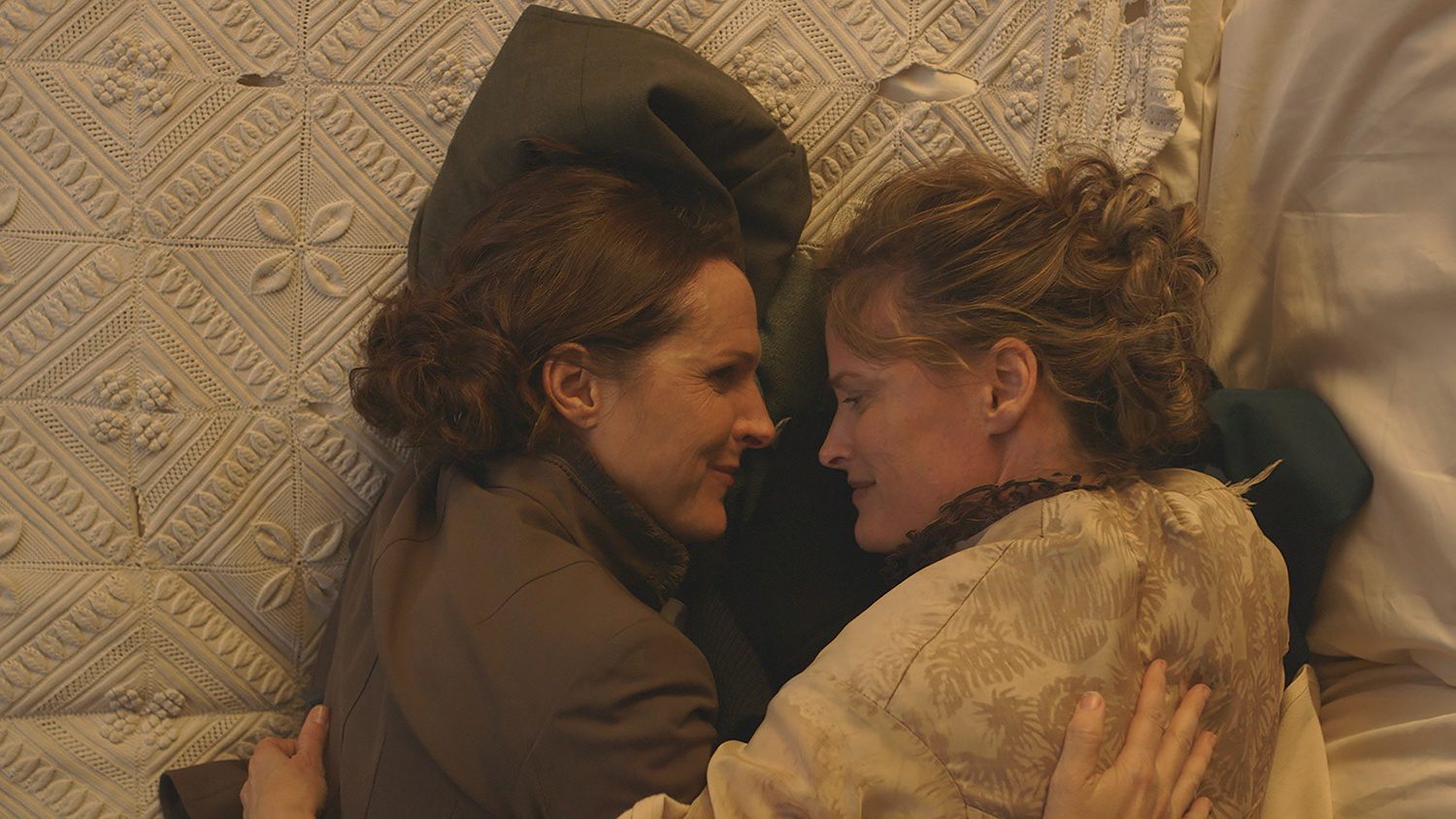 Mara Lemesany
Wild Nights With Emily by Madeleine Olnek-  because it's hilarious and lesbian and available on Hulu.
---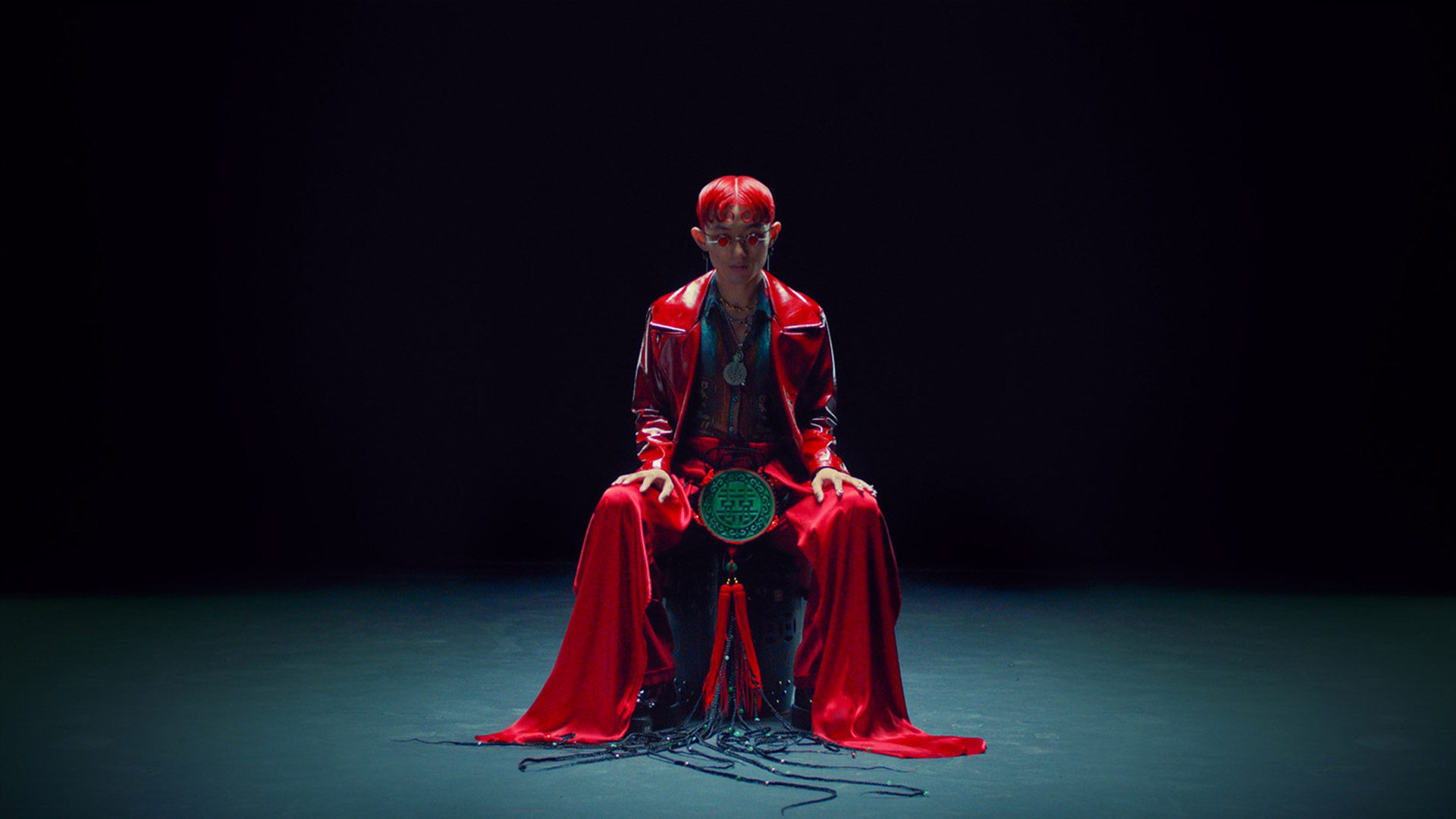 Cameron Asharian
Kiss of the Rabbit God by Andrew Thomas Huang – (2019) A wonderfully made fantasy/romance short, Kiss of the Rabbit God interweaves Chinese cultural histories and mythologies into a queer coming of age tale, utilizing bold experimental techniques alongside a tight narrative. Stream on Vimeo.
She-Ra and the Princess of Power (2018-2020) She-Ra is a joyful and emotionally complex animated television show that showcases a breadth of diversely queer characters in a superhero-adventure setting. Individuality and queerness are woven so beautifully into the superhero genre, which is lovely to see in today's media landscape. (*not a film, but queer family entertainment/animation is hard to come by, and this is just wonderful.) Stream on Netflix.